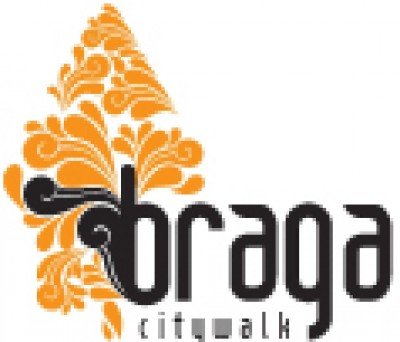 Braga Citywalk Mall
Celebration of a Cultural Heritage
Braga Citywalk Mall is the first project built by AgungPodomoro Group at Jalan Braga No. 99–101 that belongs to CBD area in Bandung. Braga City Walk is a mix-used development comprising 3-storey retail stores with the net leasable area of 14,528 m2 that provides foremost tenants currently in operation, among others, are Carrefour, Fun World, '21' theatre (Braga 21), Gold's Gym, Herman Dexter, Food Court, Es Teller, Wendy's, Kid X and many more.
There is an apartment tower and a Condotel (Condominium Hotel) tower under the management of Aston Hotel. Braga CityWalk Apartment and Hotel Aston offer 1 BR, 2 BR and 3 BR units. Braga has a huge potential to return to a business and entertainment center in Bandung city, whose strategic location makes it easy to reach from any directions. Meanwhile, the area's historic location provides the opportunity for Braga to become a beautiful, unique and interesting place to visit. This only multi-function project on Jalan Braga includes the constructions of retail facility, apartment, hotel, and public facilities.
The development is designed with the nuance that recalls the shopping nuance of the Art Deco memorial in Europe.
Developer: PT. Bangun Mitra Mandiri
Location: Jl. Braga No.99–101 Bandung 40111, West Java
Phone: 022 423 1233, 022 422 4797
Fax: 022 426 0531