The Premiere Hills, Premium Resort Residence in Samarinda, Just a Step away from the New State Capital of Indonesia
November 25, 2022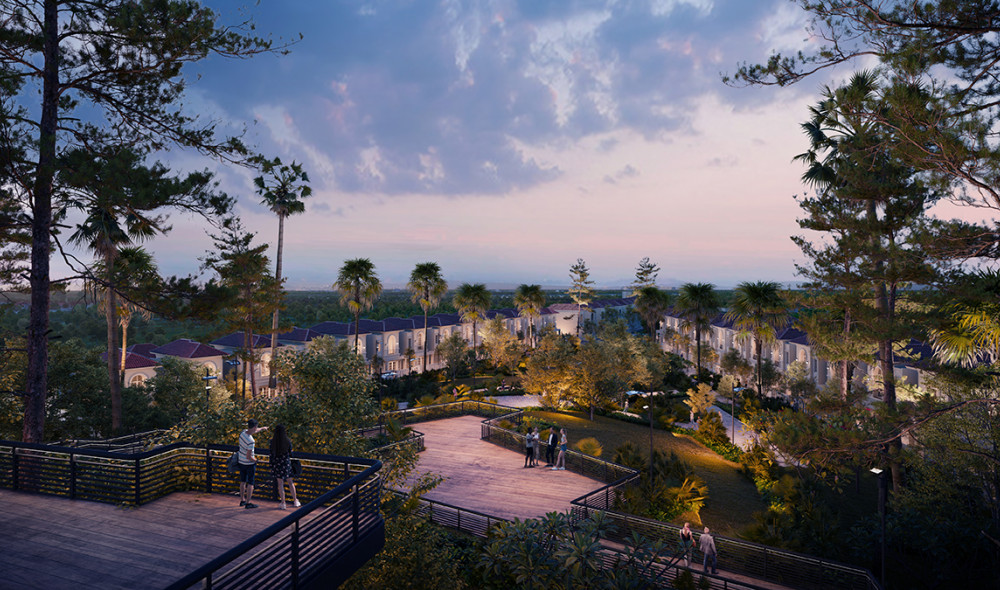 Samarinda, the capital of East Kalimantan Province (Kaltim) is famous for its expansive development through its two ports which are the busiest ports in East Kalimantan, namely Samarinda and Palaran Port. The Mahakam River that divides the city of Samarinda is arguably the heart of the city and is the gateway to the interior of East Kalimantan through river, land, and air routes. This river crosses most of the cities/districts in East Kalimantan. Samarinda itself is surrounded by Kutai Kartanegara Regency (Kukar). With the largest population in East Kalimantan of around 800 thousand people, Samarinda has its own market potential or market for economic growth in the city. In addition, this city, which is famous for its multi-ethnicity, is known for its various Kalimantan specialties, such as Nasi Bekepor, Akmal Fish Soup and Soto Banjar. Not to mention the many tourist destinations in Samarinda City, which can attract both local and foreign tourists, such as Tjiu's Palace, Lembah Hijau Recreation Park, Pampang Village, Tanah Merah Waterfall, Pinang Seribu Waterfall and Kampung Tenun.
In addition to the various potentials above, the government's decision to move the State Capital (IKN) to the North Penajam Paser Regency, East Kalimantan, is considered to have a broad impact on the property industry in the Samarinda area. IKN development will be a momentum for economic growth, especially the growth of the property industry in Samarinda. Property needs in areas adjacent to IKN, such as Samarinda will continue to increase in line with IKN development. With investors coming from various countries, IKN will hold a very promising economic potential. Properties in areas with established infrastructure such as Samarinda will attract more investors and workers who are keen to work and live in IKN. Thus, the premium property sector in Samarinda will continue to increase. Houses priced at billions of rupiah are selling very well, especially for local buyers. This fact further emphasizes that Samarinda's property market is very strong, especially when IKN fully operates. IKN development will be a booster for property areas that have been developed in Samarinda.
Great economic potential and IKN development plans make Samarinda one of the important cities in Indonesia. Agung Podomoro Land's presence in Samarinda is clearly to support the acceleration of development, especially to meet the needs of high-standard property in the city. Therefore, seeing the opportunity for Samarinda to become a new metropolis, in East Kalimantan, trusted property developer Agung Podomoro Land developed the premium residential area of The Premiere Hills Samarinda.
The Premiere Hills in Samarinda is Agung Podomoro Land's masterpiece, which is recommended as the best residential and property investment area in Samarinda. The Premiere Hills is a residential area that offers housing located on the highest peak of Samarinda, which is 135 meters above sea level. The Premiere Hills has residences with an area of 128 m2 to 1,360 m2 as many as 191 units in an area of 14 hectares. The Premiere Hills is located in downtown Samarinda with a very strategic location, namely on Jalan MT. Haryono is close to government centers, shopping centers, and other public facilities such as hospitals, schools, and universities. Access to this area is very affordable, because it is supported by adequate infrastructure, namely the toll road that connects Samarinda with Balikpapan. The location is also close to the airport and other means of transportation.
The Premiere Hills was developed with 4 premium types with the most complete facilities. This area is projected as the most prestigious housing estate in Samarinda. This property area is equipped with exclusive club house facilities, swimming pool, private cinema, multifunction hall, jacuzzi, children playground, and other premium facilities that can support a quality lifestyle. This premium residential concept is deliberately made with a resort feel with large green open spaces, so that residents can blend in with nature. Around 73% of this area is a green open area with tropical forest to support a healthier quality of life. With the concept of green living, the majority of this residence will be dominated by green areas that can boost higher property values. Even since its introduction in early September 2022, the Premiere Hills sales are very high. Some consumers even buy large types by more than 2 units.
For many years, East Kalimantan has been the center of Indonesia's natural resource-based economy. Many national and multinational companies are developing businesses in the oil and gas, coal, oil palm plantations and other mineral mining sectors. This factor makes East Kalimantan a barometer of the Indonesian economy. With a positive economic growth rate, the value of property assets in this region is also very high. In the Samarinda area, the average land price increases by 15% per year. Meanwhile, in Premium areas such as the Premiere Hills, the increase could be higher, given its strategic and exotic location and supported by very premium housing facilities. Moreover, IKN will be established near Samarinda, which will increase land and property prices in the future. Before IKN fully operates, now is the right time for those of you who want to invest or have a premium residence in Samarinda, by choosing The Premiere Hills Samarinda.