The Brand New Place in Bandung to Relax and De-stress
June 9, 2021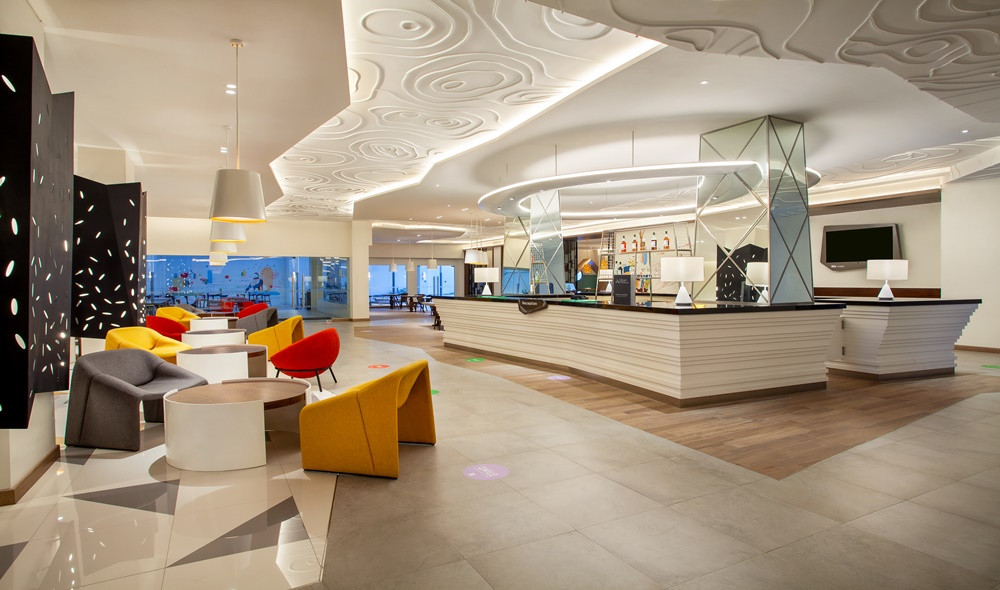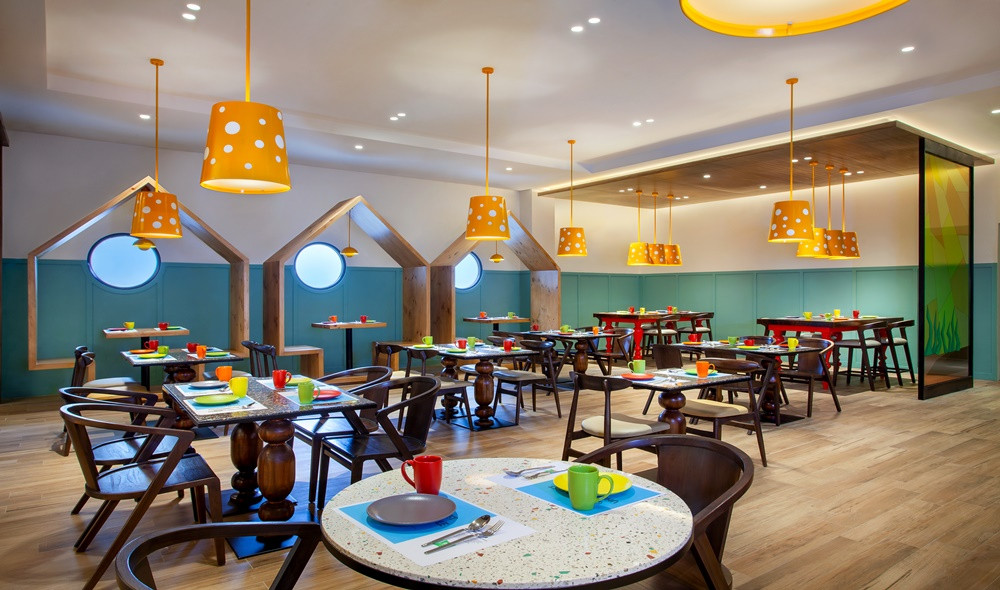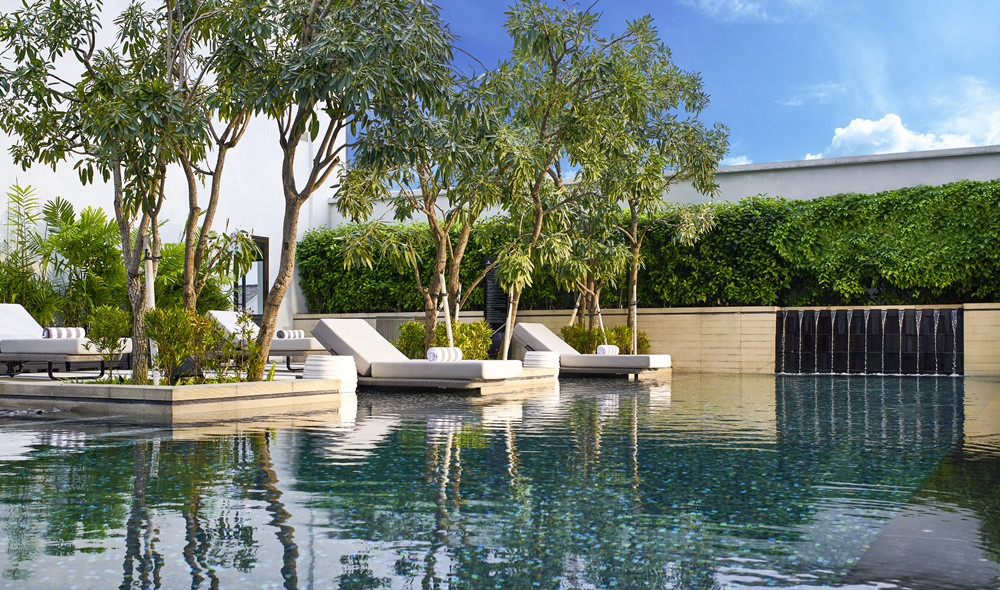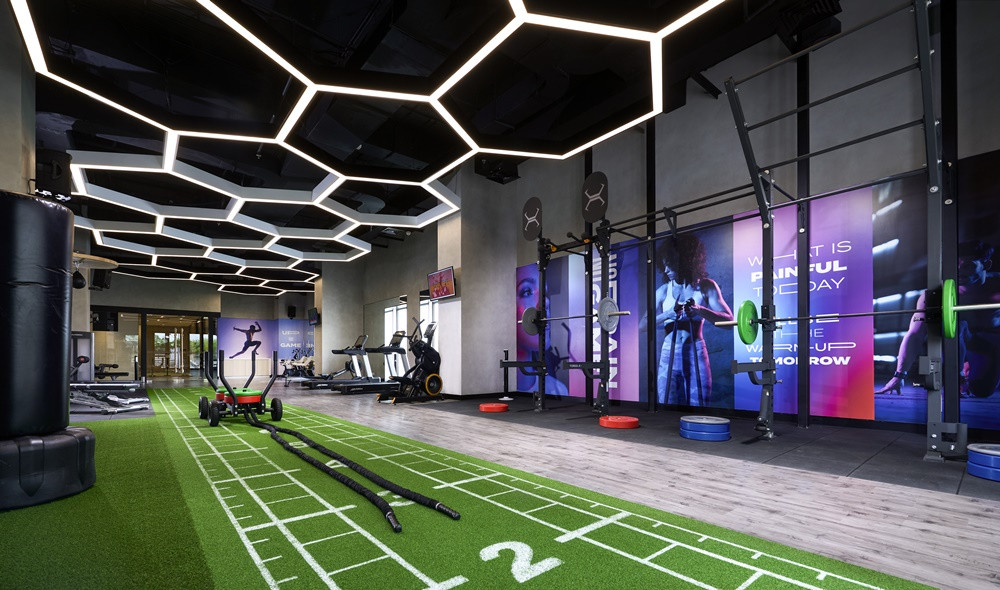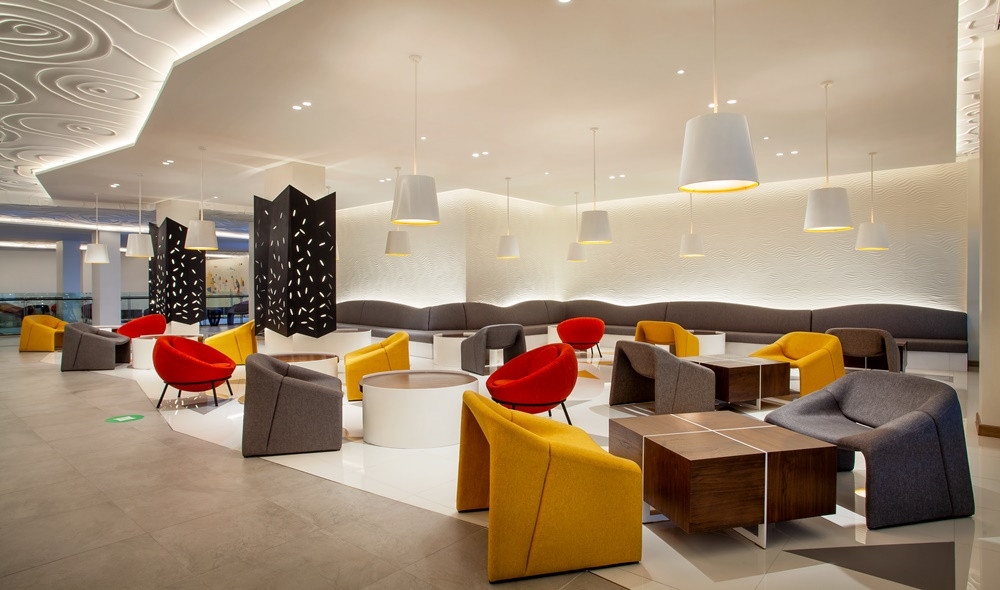 Jakarta residents often fancy a getaway from the hustle and bustle of Jakarta. Bandung is one of the go-to cities for a quick getaway or staycation. Only a few hours drive from Jakarta or even only one hour by the upcoming Jakarta Bandung High-speed Rail. Bandung is located 768 meters above sea level, so Bandung has cooler temperatures than most cities in Indonesia. Apart from its refreshing air, Bandung is known as an artsy urban city. Various cultural and art attractions are present through Saung Angklung Udjo, Selasar Sunaryo Art Space, and Lawangwangi Creative Space. In addition, there are also holiday destinations to de-stress such as Lembang Floating Market and Lembang Park & Zoo.

If we're talking about Bandung, it won't be complete if we don't discuss the extensive culinary of Bandung, which is already widely known at the national and even international levels. Starting from batagor, mi yamin, soto Bandung to banana bollen, cuanki, and seblak. Bandung has established many culinary centers to serve various Bandung specialties in one place and to make it easier for tourists. In recent years the Cibadak Night Culinary Festival has risen in popularity as a must-visit place in Bandung. The location of the Cibadak Night Culinary Festival is only 15 minutes from Agung Podomoro's newest hotel complex in Bandung, the Pullman Bandung Grand Central and ibis Styles Bandung Grand Central.

Launched at the end of 2020, both hotels are located opposite Gedung Sate, the building combines neoclassical and art deco architecture. Visitors only need 15 minutes from Bandung Station or Pasteur Toll Gate and 25 minutes from Husein Sastranegara Airport to get to the hotel. Pullman Bandung Grand Central is the first Pullman hotel establishment in Bandung. Also, the combination of Pullman and ibis Styles is also the first hotel complex in Bandung that combines a 5-star hotel and a 3-star hotel intending to accommodate both premium travelers and budget travelers.

Pullman Bandung Grand Central is the first hotel to have a robot ready to welcome and provide information to guests. Mano the robot can be found in the lobby area. Also, you can see the art deco interior nuances at the grand entrance of the Pullman Bandung Grand Central. Artistic touches inspired by the Peacock Dance (T ari Merak) from Tanah Pasundan can be seen in the reception area in the form of a brown and gold peacock art installation. Pullman Bandung Grand Central has 279 rooms consisting of 262 rooms and 17 suites. Each room has elements of Sundanese batik and Peacock Dance and is equipped with modern technologies, such as IPTV and Press Reader. For guests who reserve an executive room or a suite, you can access the Executive Lounge which offers exclusive food & beverage menu, premium concierge service, and other benefits.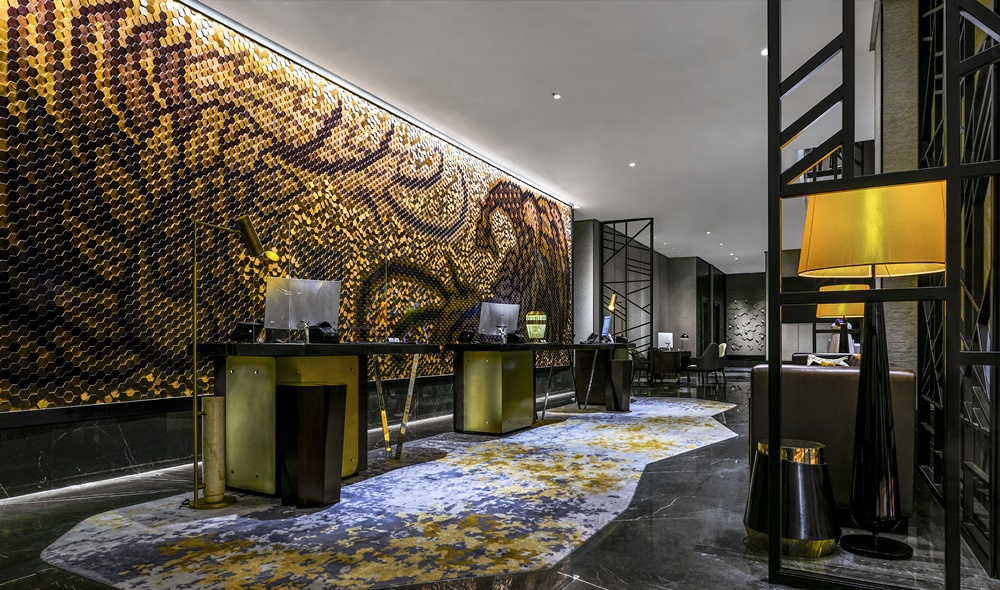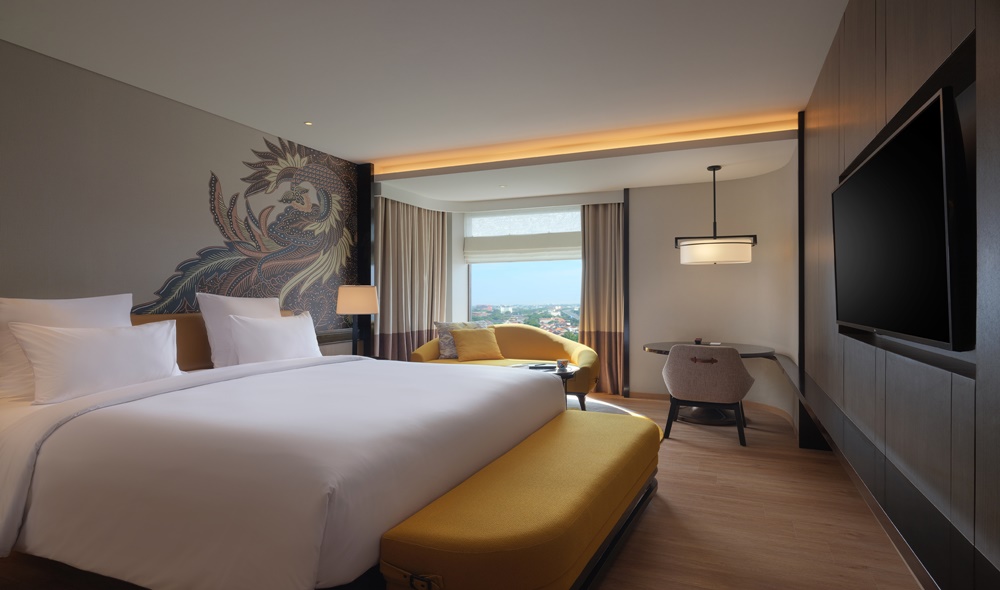 Pullman Bandung Grand Central also has the Pullman Bandung International Convention Center which is equipped with a giant 75 m2 video wall, built-in multi-screen video walls, digital flipchart, and various advanced features. The Pullman Bandung International Convention Center has a maximum capacity of 2,000 people and consists of two ballrooms and 19 function rooms that can be used for diverse events such as weddings, meetings, and conventions. The Pullman Bandung Grand Central lobby has a special drop-off area for visitors to access the Pullman Bandung International Convention Center directly, while the parking drop-off area also provides easy access to the convention area. When it comes to dining, Pullman Bandung Grand Central is ready to pamper the guests through many options of restaurants and lounges. Starting from SADRASA Kitchen & Bar which has Diponegoro satay as its signature dish, T-Box Lounge for unwinding while savoring light bites, to MAD COW Wine & Grill which serves steaks and wines with an exquisite view of Bandung. AKASA Rooftop Bar is coming soon to complete Pullman Bandung Grand Central dining services.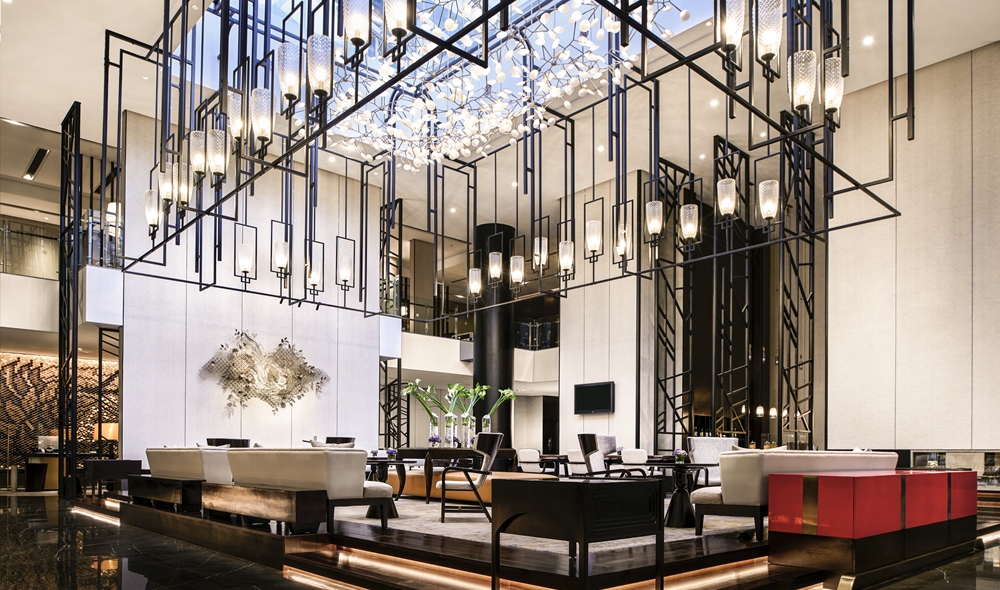 If Pullman Bandung Grand Central has an apparent art deco nuance, then ibis Styles Bandung Grand Central comes with a modern and artistic concept with a contemporary design inspired by the beauty of paddy rice fields in West Java. Each room has a trendy design, this is shown by the room's colorful floor tiles, vibrant vibe, and complete with a bean bag. ibis Styles Bandung Grand Central provides sTREATs, a contemporary restaurant that combines many colors and artwork to give a dynamic and fun impression.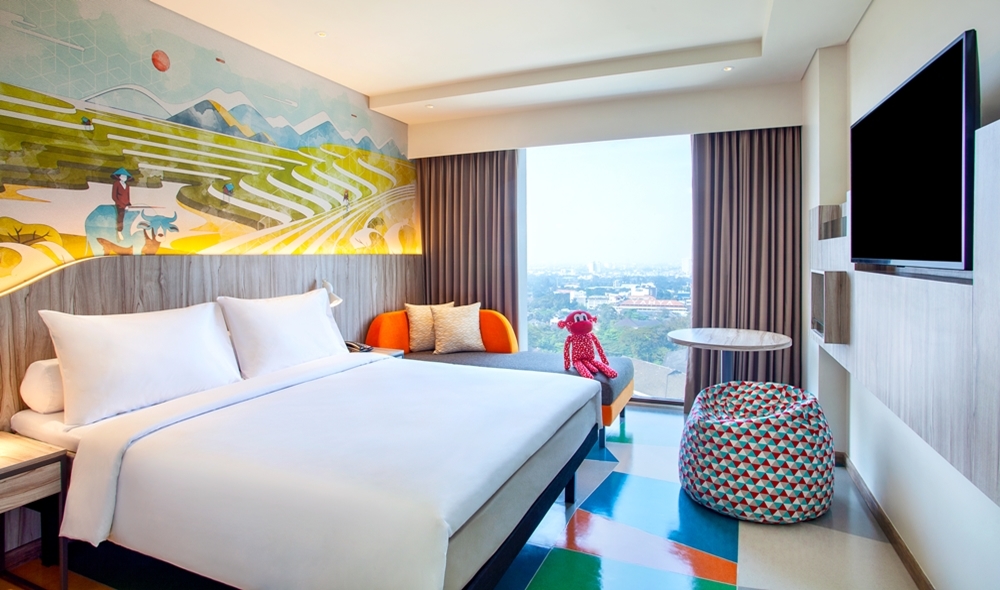 Both Pullman Bandung Grand Central and ibis Styles Bandung Grand Central hotels have received the Clean, Healthy, Safety, and Environment (CHSE) certification from the Ministry of Tourism and Creative Economy of the Republic of Indonesia and ALLSafe by Accor as part of efforts to maintain the health and safety regulations of guests while staying in a hotel amid an on-going pandemic.