Smart, Premium Living at Bukit Podomoro Jakarta
December 5, 2022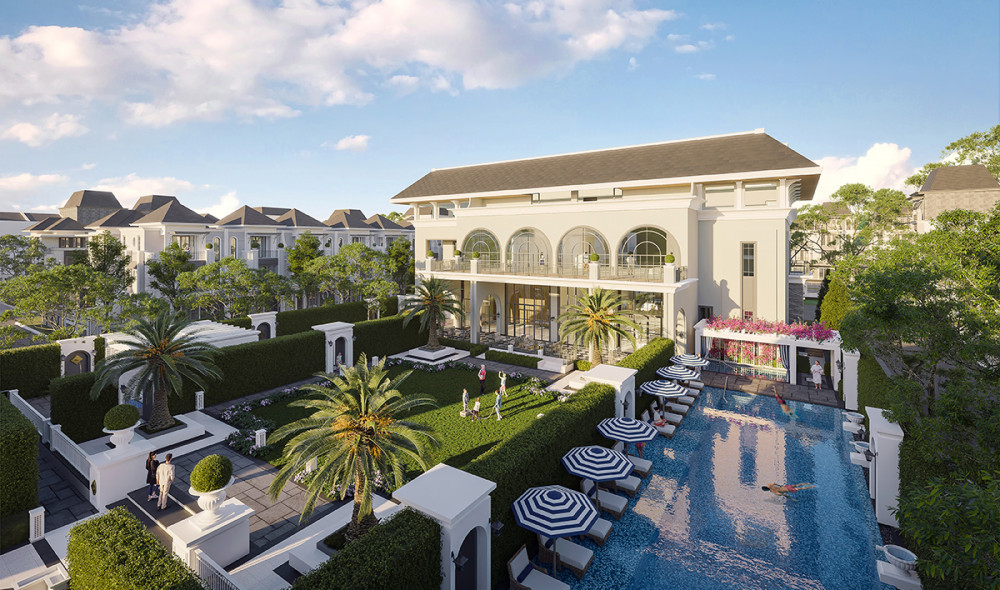 These days, Smart Living concept is getting more and more popular. Along with the more advanced various aspects of life, the way we live is also more advanced. Smart Living refers to improved standards in several aspects of everyday life, from where we live, to work, to transportation, supported by innovations to bring more practicality, efficiency, and better comfort to life. The innovation that usually supports Smart Living is the internet, because with the internet, technology is increasingly able to support digitization and interconnection, so that all aspects of life are more advanced, easy, and efficient.
Agung Podomoro Land, as the largest and most trusted property developer in Indonesia, wants to support the Smart Living concept in one of its masterpieces, which is Bukit Podomoro Jakarta. Located in East Jakarta, Bukit Podomoro Jakarta is designed to be a sanctuary for urbanites who want to find peace in the midst of their busy lives. Located only about 20 minutes from the government center in Central Jakarta, Bukit Podomoro Jakarta offers strategic access, both to the center of the capital, as well as to Bandar Halim Perdana Kusumah or to Jatinegara Station. Built with top-of-the-line facilities to deliver a premium quality of life, Bukit Podomoro Jakarta is ready to support smart home residences to create Smart Living for homeowners.
As a smart developer, Agung Podomoro Land understands the needs of people who want to use high-speed internet in their daily lives. For this reason, Bukit Podomoro Jakarta guarantees the availability of a fiber optic network in its property area. Bukit Podomoro Jakarta proves its commitment to support the digital lifestyle of today's society through the provision and management of fiber optic networks in the Bukit Podomoro Jakarta property area on Jalan I Gusti Ngurah Rai, East Jakarta in collaboration with PT Fajar Mitra Krida Abadi (Famika). The collaboration with Famika shows the developer's commitment in providing the best facilities supported by a capable digital infrastructure.
With the availability and management of the fiber optic network in Bukit Podomoro, Jakarta, the productivity and lifestyle of the residents, who are primarily modern people, are greatly supported. The provision of a fiber optic network is part of the relentless initiative and innovation of experienced property developer Agung Podomoro Land to ensure residents get the best facilities. Through the provision and management of the fiber optic network from Famika, the internet network in Bukit Podomoro Jakarta will be faster. With this fiber optic-based technology, other internet needs such as for telephones, televisions, computers, and CCTV in buildings will be more secure. So not only residents are helped, business activities in this area will also get access to reliable and best communication.
Agung Podomoro Land's commitment to presenting the leading and best property products with high specifications and quality is also showed by inaugurating a model house or show unit in the Bukit Podomoro property area, Jakarta. Consumers can see and check directly, starting from the building's facade, quality, interior and exterior design concepts, features prepared to ensure the comfort of the residents. In the end, prospective residents will experience Living in Style, which is a modern, elegant, and sophisticated life that will be realized at Bukit Podomoro Jakarta. It is hoped that that the show unit will present a first class experience and beyond happiness for prospective residents of Bukit Podomoro Jakarta so that it becomes a strong attraction for property investment in luxury residences in the heart of this capital city.
Bukit Podomoro Jakarta has a series of luxurious and premium facilities that supports the concept of Living in Style in the middle of the city. In addition to strategic access and fiber optic networks, residents of Bukit Podomoro Jakarta can enjoy a premium club house with abundant facilities. The facilities present at the premium club house are Indoor and Outdoor Lounge, Bowling Alley & Games Room, Billiard Area, Badminton Court, Swimming Pool, Kids Pool, and Jacuzzi. Then, Fitness & Gym Studio, Jogging Track, Wilshire Ballroom, Private Cinema, and the only Rooftop Tennis Court in Jakarta. In addition to accelerating residential development, Agung Podomoro Land continues to build this premium club house facility, so that consumers can enjoy it when occupying a residence in Bukit Podomoro Jakarta at the end of 2023. These premium facilities and services are expected to provide an unforgettable Smart, Premium Living experience for residents of Bukit Podomoro Jakarta.
The concept of smart living or Smart Living is increasingly being applied in Jakarta and Indonesia, to answer the needs of an increasingly advanced and modern society, who demands a life that is more efficient and of excellent quality. You can realize Smart, Premium Living with Agung Podomoro Land, who has experience building in Indonesia for more than 53 years. Supported by a healthy and beautiful environment, Bukit Podomoro Land offers various house types, consisting of type 6, type 7, type 8, and most recently the Luxury Type. All these types will provide the luxury of life that you desire, with smart facilities for the ultimate comfort of living. Have your sanctuary in the middle of the city, at Bukit Podomoro Jakarta.