Sadyagriya Cluster Sadyagriya, Indonesia's First Downward Growing House
August 12, 2021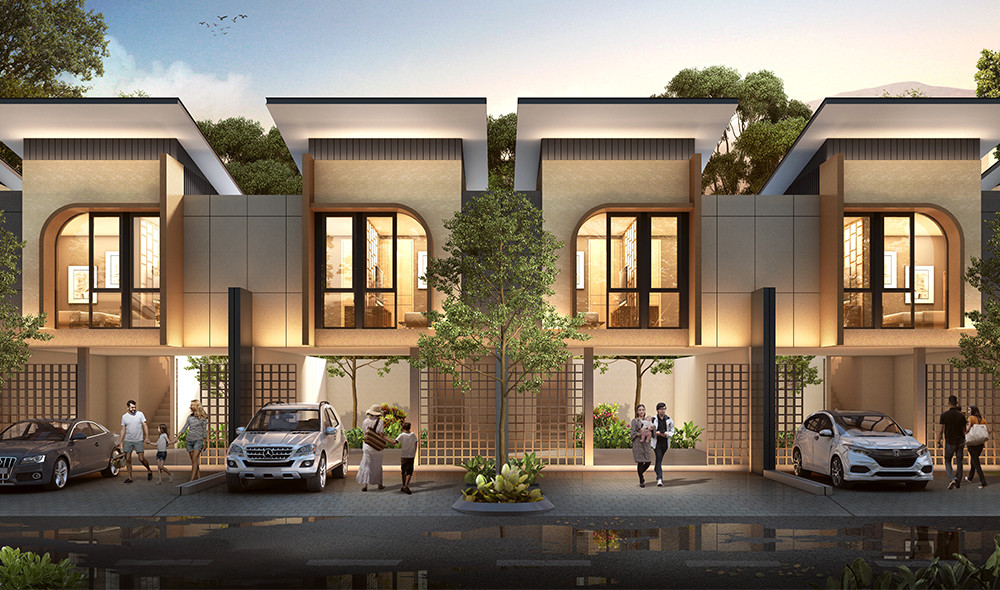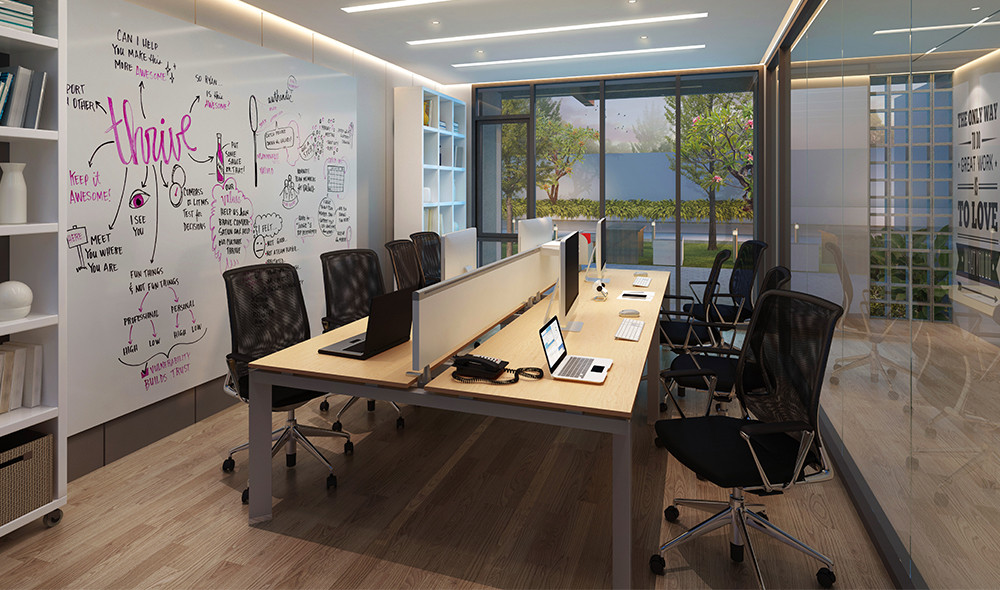 Every house has its own identity and character. Many factors determine its identity, from the country and climate to the type of material and the floor area, but the biggest factor is the homeowner. Each homeowner gives their own colour making the house unique and the only one in the world. Some concepts that have been adopted by many are the Mediterranean, classic, industrial, and modern minimalist. Recently, the growing house concept is in great demand. A growing house can be built in stages, according to the owner's needs and budget. Growing houses are divided into two types, horizontal and vertical. Growing horizontally means building on the existing level, for example, a garden extension. While growing vertically means adding another level, in order to grow vertically, a house must have a solid foundation so that it doesn't have to be rebuilt.

Agung Podomoro Land, one of the leading developers in Indonesia, introduced the concept of growing houses through the newest cluster in Podomoro Park Bandung, a residence that targets Indonesian millennials. Occupying approximately ±130 hectares of land, of which ±50% of the land is used as an open space, Podomoro Park offers homes that blend with nature. Previously, Podomoro Park had presented the Amagriya and Anapuri clusters. Several units in the Amagriya cluster have been handed over to residents, while the Anapuri cluster is currently under construction. Construction of facilities and infrastructure such as landscape, main entrance, Marketing Gallery, and Clubhouse are also underway.

Generally speaking, vertically grown houses usually grow upwards, such as the addition of a second floor and so on. However, as a well-known property developer in Indonesia, Agung Podomoro Land made a breakthrough through the Sadyagriya Cluster by introducing the first downward-growing house in Indonesia. In line with the concept, the name Sadyagriya was chosen because it loosely translated to a house with plans in Sanskrit. This concept is chosen because of its various benefits, where the expansion of the house does not require a large area of land, the construction can be gradual, and highly flexible in budget and needs according to each homeowner, for example, there is a new family member who requires an additional bedroom or someone who wants a workspace due to working from home. Sadyagriya has a tropical modern facade where each unit is separated from the other, including an individual roof. Architecturally, this is better because it can increase privacy, reduce noise between neighbours, and avoid fire hazards that spread easily. Sadyagriya residence is designed with natural materials and arched windows to highlight the dynamic and contemporary modern design. Considering that Podomoro Park targets millennials, the roof of the building is built straight from front to back so that it looks modern and suits the millennials' tastes.
Every Sadyagriya unit is equipped with an ample backyard, where additional space can be used as desired. Sadyagriya comes in three types, Amala Eka, Amala Tri, and Amala Catur. The largest type with a land area of 8x20, Amala Catur has a backyard of 20 m2 , the homeowner can use the backyard to build a private swimming pool, outdoor area for BBQ or hydroponic farming. Of course, homeowners can also build an additional room in the backyard, such as a bedroom with a refreshing view of the communal garden. The Amala Catur type is considered to be very strategically located as it is close to Cikoneng, Ciganitri, and premium facilities in the area such as the communal garden, clubhouse, Al-Azhar International Islamic Boarding School, Living Plaza, and Primaya Hospital.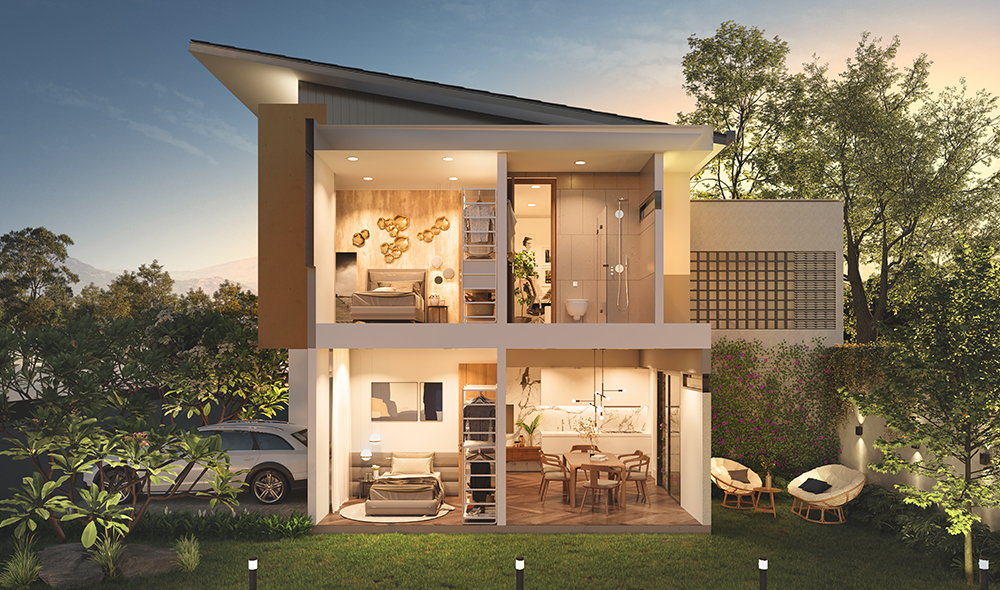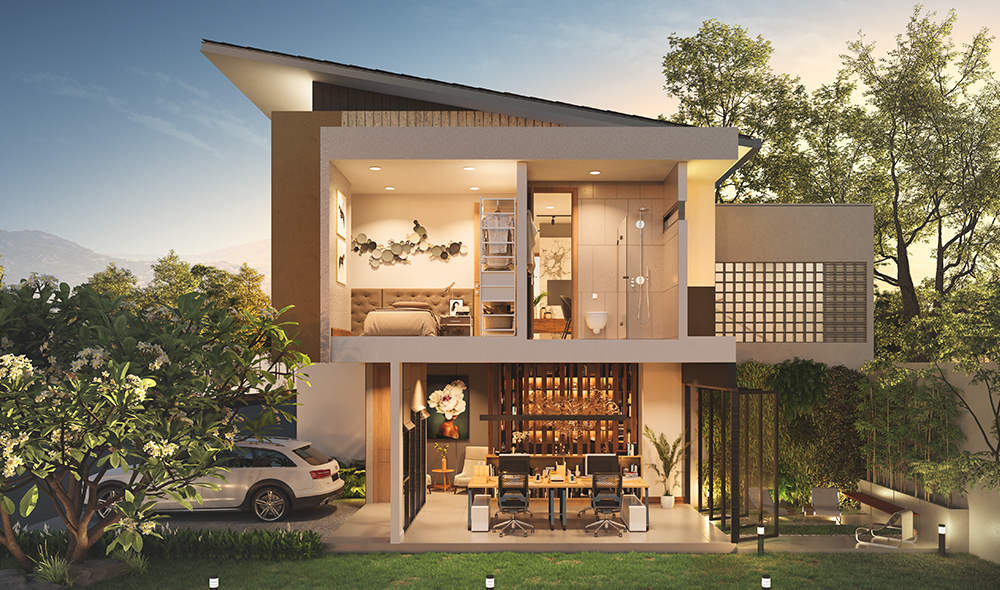 When it comes to facilities, the Agung Podomoro Land projects are known for providing complete and premium facilities. Residents of the Sadyagriya cluster have easy access to enjoy many premium facilities, a luxurious clubhouse with a private cinema, private bowling alley, billiard table, private gym, dart game, foosball table, infinity pool, jacuzzi, grand community hall, executive meeting lounge, and several other facilities. Sadyagriya cluster is also close to an artificial lake that stretches for 1km in the Podomoro Park area, residents can walk along the lake or ride a gondola and end the day with romantic dining at the Waterfront Dining. Located on Jl. Terusan Buahbatu, Podomoro Park presents housing in an elite area with comprehensive accessibility. Equipped with various infrastructure programs from the government to facilitate access to the area, such as the Jakarta-Cikampek II Toll Road, Cipularang Toll Road, regular trains, as well as the Jakarta-Bandung high-speed railway and the Bandung Light Rail Transit (LRT) which will be coming soon. Through the high-speed railway, the distance from Jakarta to Bandung can be reached within 30 minutes, then residents can continue their journey with the Bandung LRT which has three corridors, where the Bandung Raya LRT station will be a stone's throw away from the Podomoro Park area.

Podomoro Park is an ideal area with very high prospects for living, working, business, or investing. Podomoro Park also has a potential capital gain of up to 13% per year, the highest compared to other areas and even higher than the capital and gold markets. In addition to having a modern residence in an elite area of Bandung, you also get investment benefits through rising property values.