Presenting 53rd Anniversary Property Investment Festival, Agung Podomoro Land Invites People to Know More About Properties Against Inflation
October 24, 2022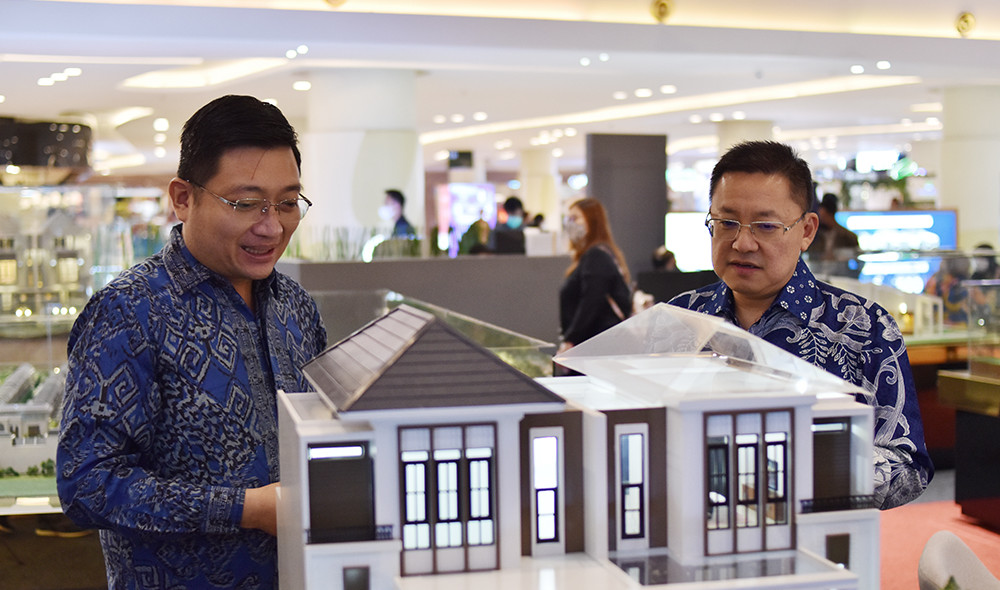 Fifty years is certainly not a short period. Many say that the 50s is a golden age, where we have achieved the level of being established and successful. For people, there are studies that reveal that the age of 50 is the beginning of a more enjoyable life and the best year for a person. Meanwhile, for companies, usually companies that have been able to survive for more than 50 years are those who are able to face various challenges from time to time. The company surpassing 50 years is definitely sturdy and has good performance, so its products and services are always welcomed by consumers. One such company is Agung Podomoro Land (APL), which is celebrating its 53rd anniversary this year. To celebrate its 53rd Anniversary, Agung Podomoro Land has just held a Property Investment Festival in Jakarta.
The 53rd Anniversary Property Investment Festival from Agung Podomoro Land was held at Central Park Jakarta on September 6-18, 2022. This festival was filled with exhibitions of more than 10 prestigious projects of trusted Indonesian property developer APL spread across major cities throughout Indonesia. In addition, prospective property buyers could enjoy special promos that could only be obtained at festivals, as well as grand prizes for their dream luxury cars. As a property developer with decades of experience, Agung Podomoro offers a variety of residential units, starting from the most favorite of around Rp. 200 million in Podomoro Tenjo City, and the most premium units of up to Rp. 15 billion. In addition to presenting various events such as webinars, product knowledge talk shows, health talks, quizzes with prizes and live music, APL also shared the theme 'Property as an anti-inflation choice and Agung Podomoro's 53 years of experience with a brilliant reputation. This further proves that owning property from Agung Podomoro is an investment that has been proven to be the safest and most profitable.
Agung Podomoro Land's experience in building together with and for Indonesia for 53 years, is evidenced by the selection of areas that become crowd pullers or further develop the residential area. One of APL's newest residential projects is proof of that, namely Kota Kertabumi Karawang. The property sector in Karawang itself continues to grow very rapidly, along with economic growth in this area. Investment realization even increased by 111.16 percent to Rp26.63 trillion in 2021. Along with the rapid development in Karawang, Agung Podomoro Land presented the City of Kertabumi Karawang, a prestigious area that carries the concept of "Luxury Class Home Business," which has become the crowd puller in Karawang. Strategically located in the heart of Kertabumi City, residents will be able to enjoy its price location and close access to anywhere. It is not surprising that this location has earned the nickname Menteng of Karawang, because of its attractive location and the classy facilities it offers.
In addition to eyeing developing areas, leading property developer Agung Podomoro Land also understands the need to have a residence in the city center. Have you ever imagined living only five minutes away from the Monas area? If yes, then Agung Podomoro Land has realized this idea by presenting The Sky Apartment Jakarta. This property project is a residential apartment in the Hayam Wuruk area of Jakarta. Just a step to the Transjakarta Shelter & MRT and a few minutes to the center of the capital, the fully-furnished units at the Sky Apartment can be owned for starting Rp 600 million. Not only are the units fully-furnished, but the units in this apartment are also ready for move-in and offer a cashback rental guarantee for 1 year.
As a smart developer, Agung Podomoro Land is also keen to develop potential areas. This is evidenced by Podomoro Golf View. The Podomoro Golf View Apartment Area offers city-style facilities in the Cimanggis area, Bogor. The township facilities offered include quality schools ranging from kindergarten to university level, houses of worship, to integrated transportation options. This is certainly aimed to meet all the needs of family members, who can live and enjoy a fresh atmosphere in the midst of a green environment flanked by three golf courses. Recently, Agung Podomoro Land introduced Tower Ekki, the newest exclusive tower from Podomoro Golf View Apartment. The building overlooks the view of the Cikeas River and has direct access to the Food & Beverage Riverside Area.
These series of prestigious projects are Agung Podomoro Land's offerings for people who want housing as well as investment options that can fight the increasing inflation. As stated by Agung Wirajaya, Marketing Director of Agung Podomoro Land, property is one of the safest investment instruments in the world. There are various reasons. First, we can see property as an investment object and this investment object will not disappear. Meanwhile, objects or other types of investment can disappear, suddenly decrease in value, or disappear altogether because these forms of investment only exist virtually or on paper. Second, this investment instrument generates two advantages, both from capital gains and from the value of the property that continues to increase every year. With the value continuing to rise, you have the choice to use the residence, rent it out to a third party and enjoy passive income, or later pass it on to the next generation. These various advantages certainly make the property your main choice in investment.
Agung Podomoro Land has entered its 53rd year of working for Indonesia by presenting property projects that are the choice of the present and protect the future of its residential owners. With smart residences that are strategically located, have complete facilities, and have the potential to develop further, the properties offered by APL are the right choice in facing the inflation rate. Find the most suitable residential option for you at http://booking.agungpodomoro.com/.