Podomoro City Deli Medan, a Luxury Superblock That Becomes the Pride of North Sumatra
July 14, 2022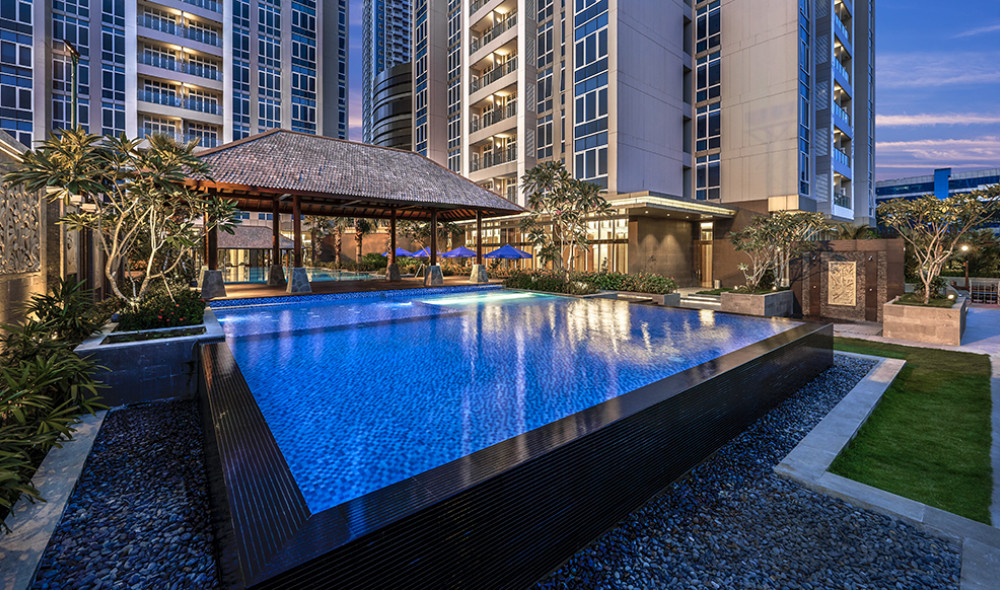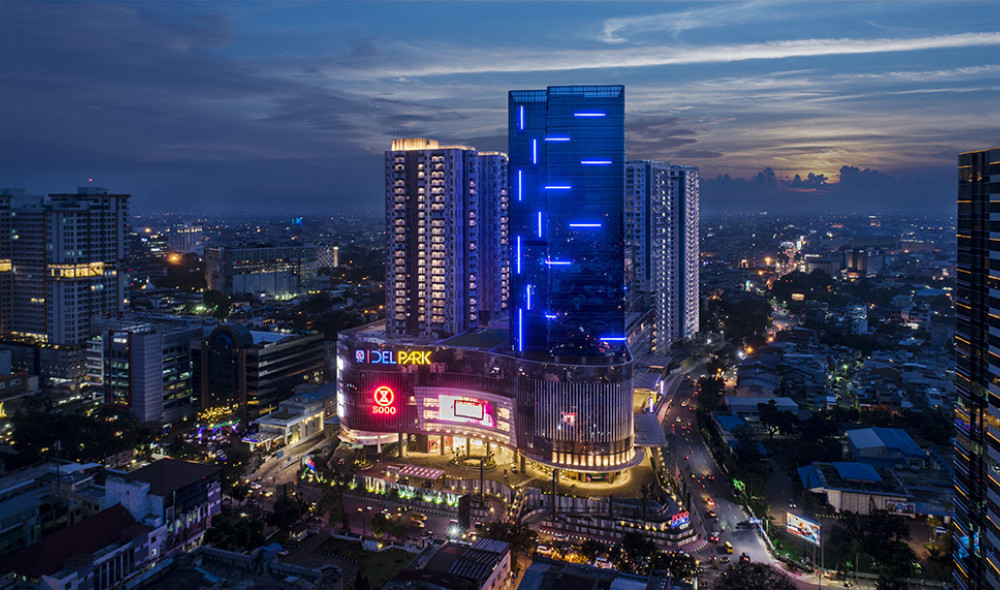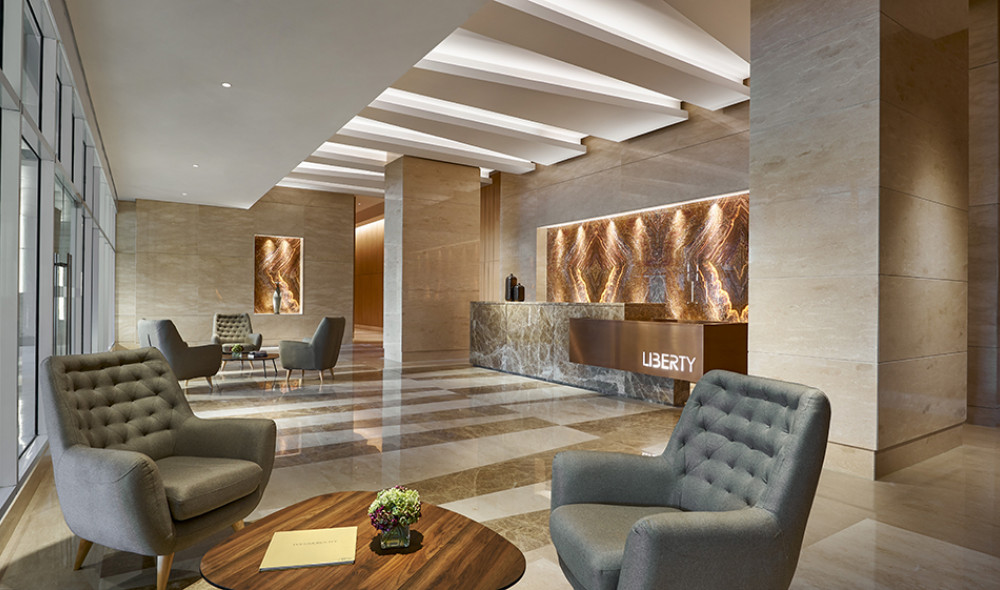 Medan is one of the main growth centers in Indonesia, along with Jakarta, Surabaya, and Makassar. The capital of North Sumatra provice is referred to as the gateway to the western part of Indonesia. Known as a center of commerce and business for centuries, the city is increasingly expanding with its rapid growth. In 2021, the city recorded a 2.62 percent of economic growth. This expansion is also accompanied by the rapid development of the city.
Podomoro City Deli Medan is one of the icons of Agung Podomoro Land's masterpiece, which adds to the beauty and progress of the city that is nicknamed "Paris van Sumatra". The leading, largest, and integrated property developer in Indonesia presents this superblock project at the heart of Medan to offer One Stop Living, Working, and Shopping facilities in one location. Built on an area of5.2 hectares, Podomoro City Deli Medan consists of Exclusive Apartment, Tribeca Condominium, Premium Office Tower, and DeliPark Mall with Rivapark green open area.
The Living in Style concept presented by Agung Podomoro Land is realized in luxury in the residential areas of Podomoro City Deli Medan. One of these residential areas is the Exclusive Apartment. Strategically located above the Delipark Shopping Mall, Exclusive Apartment consists of the Liberty, Lincoln & Lexington Tower. Here, the units are offered with a choice of 1 bedroom with a total size of 41.88 m2 or 2 bedrooms with a total size of 56 m2. Exclusive Apartment residents are pampered by the best facilities to support a quality life. Each unit is equipped with smart home lighting. In addition, Exclusive Apartment has a swimming pool, a jogging track, a gym, a barbeque area, a reflexology path, children's playground, a fish pond, a garden and a multifunctional hall, so that residents can enjoy life to the fullest.
After the success of the residential towers in Podomoro City Deli Medan, this leading property developer presents the development of the Victory Tower premium apartment. The World Class Modern Living concept is realized with a row of super premium facilities such as a swimming pool, a swimming pool for children, a luxury lounge, a function room, a karaoke room, a movie theater, a bowling alley, a fitness & gym center, a yoga studio, kids corner, and a sauna. What unique is that Victory Tower has a dual key type, which is where 1 main door has two separate units inside. This concept is the first time it is introduced in Medan, and will certainly increase the prestige of this residence, suitable for residents who are looking for a luxurious, elegant, and modern place to live.
Talking about modernity, of course, it cannot be separated from how we relate to something that is up-to-date. One of them is the way and the place we work. Still within the Podomoro City Deli Medan superblock complex, Premium Office Space is the first modern and smart office building in the capital of North Sumatra. This Premium Office Space is the most modern and tallest office tower in the city of Medan. The latest facilities are present from the front area to the inside of this office building. From the front area, workers are greeted by an artistic office lobby with a majestic ceiling nearly 10 meters high. They can enter through the automated entrance mode, which is tap in system with a facial recognition system or mobile phone wireless access. The office also has 16 high-speed elevators that support mobility. In addition to promoting productivity, the Premium Office also provides Sky Lounge and direct access to Delipark Mall so that businesspeople and workers can enjoy classy and quality rest time.
Meanwhile, Delipark Mall is a shopping center that has become an iconic shopping destination in Medan. Offering a high-end shopping and lifestyle experience, Delipark Mall which is an integral part of Podomoro City Deli Medan has anchor tenants and a number of the best brands to meet the needs of the community. Its location in the middle of the city and direct connectivity to the residential and office areas makes this shopping center a star for the city.
In addition to being a shopping center and culinary experience, Delipark Mall also provides a unique outdoor lifestyle area called the Rivapark. Combining s a mall and a refreshing outdoor lifestyle, Rivapark has now become a favorite place for visitors to Podomoro City Deli Medan. Here, visitors can enjoy the synergy of architectural sophistication offered by Agung Podomoro Land and the beauty of Medan landscape. Rivapark's open area, which is integrated with residential, office and shopping centers, is a new point in Medan to create unforgettable moments.
The array of facilities and the connectivity available at Podomoro City Deli Medan makes it one of the leading property projects. In February 2022, Podomoro City Deli Medan won the award for Best Superblock Project in Medan with Integrated Concept for the Apartment and Superblock Project categories at the Indonesia Property & Bank Award 2022. In addition, developer Agung Podomoro Land also won an award as the Developer of the year. These achievements are certainly an acknowledgment for Agung Podomoro Land's commitment as a leading property developer that presents the Podomoro City Deli Medan superblock as the pinnacle of World Class Living in this city.