Flood-Free Premium Residential in Samarinda City Center
June 16, 2021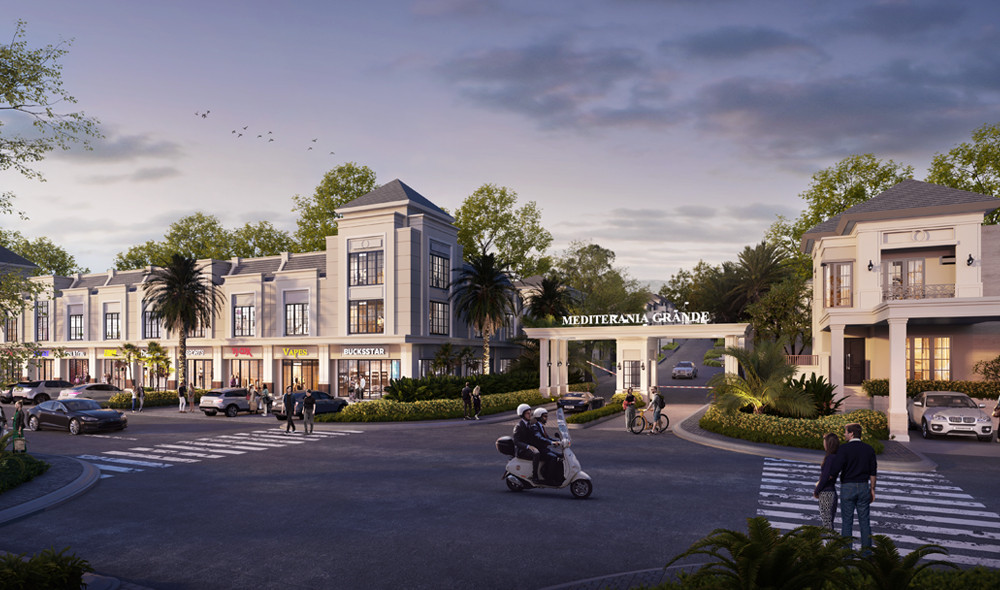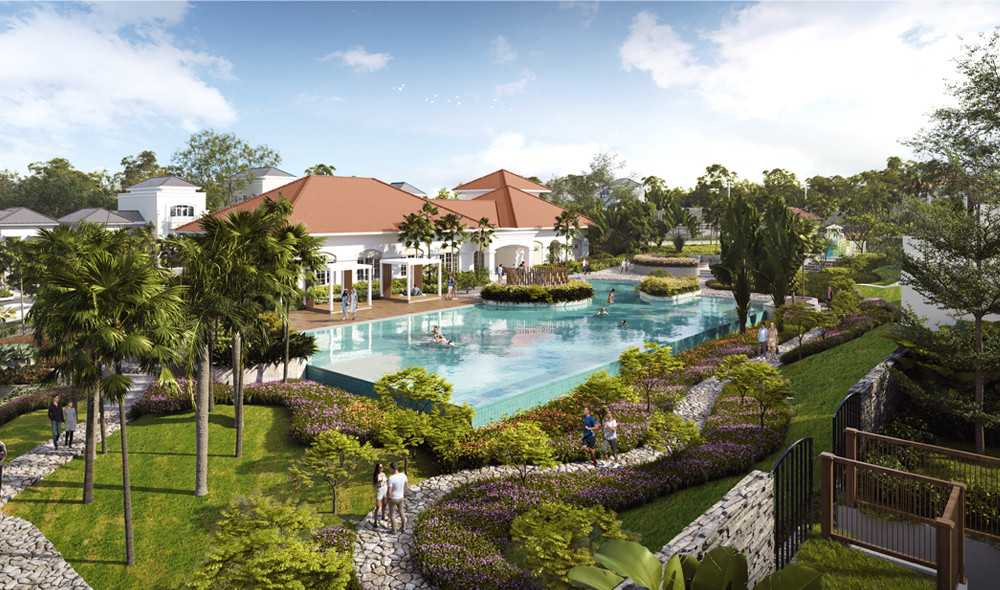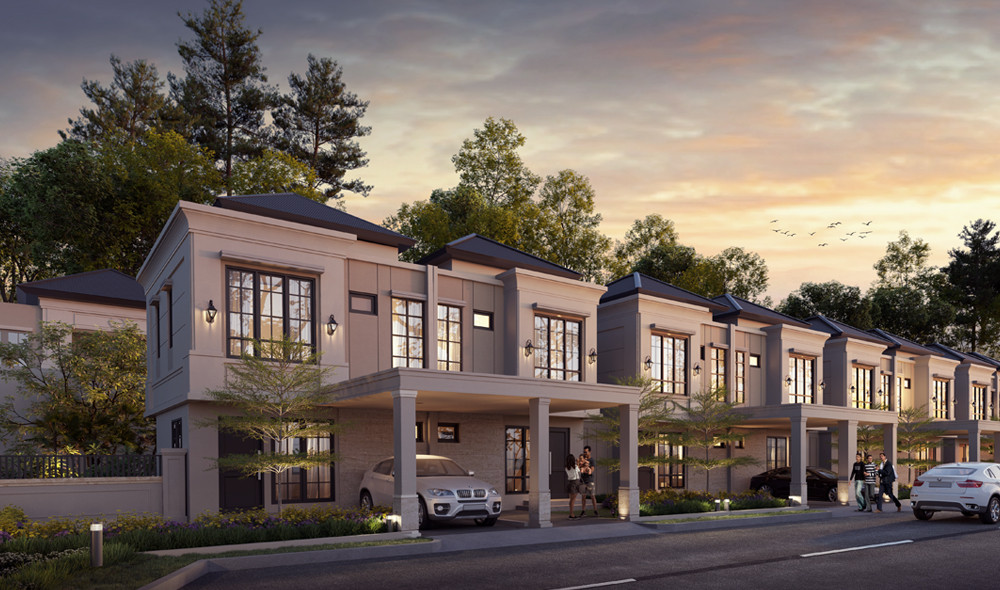 Floods and road congestion are not uncommon in the city of Samarinda. It is not easy to avoid the impact of losses caused by floods, such as the impact on health, transportation, business losses, damage to property, and daily activities become limited. There are only a handful of areas that were not affected by the flood in Samarinda, such as, Bukit Mediterania Samarinda which is a masterpiece of Agung Podomoro Land, located on Jl. MT Haryono Rawa Indah, right in the heart of Samarinda. Even in the rainy season, residents do not have to worry about flooding because the area is located in a highland and is the best residential area in Samarinda. This location is very suitable for micro-entrepreneurs with various benefits.

Bukit Mediterania Samarinda carried out the Green & Healthy Living concept, green which means giving an invigorating and refreshing nuance through many beautiful plants that adorn the rows of streets in Bukit Mediterania Samarinda; such as kelat oil/red lip, the rain tree, palm, taraw palm, red Japanese asoka, hanjuang cordyline, purple minnieroot, yellow heliconia, and Lee Kuan Yew plant; so residents can enjoy the beautiful scenery every day. Healthy means healthy living from the fresh air produced from the green area of Bukit Mediterania Samarinda so the residents can really experience a healthy, safe, and comfortable lifestyle. This area is also supported by a backup generator so residents do not have to worry about power outages, it also serves as a solution for property enthusiasts, especially in current conditions. This Southern European Mediterranean style landed house is surrounded by spectacular views and luscious open space by the main road in a very spacious neighbourhood, Bukit Mediterania Samarinda has been trusted by more than 200 families. Residents can easily access the central business district, warehousing, shopping centres, and public facilities such as hospitals and schools. A very strategic location where an ample amount of facilities ranging from hospitals, educational institutions, mining & oil companies, and government offices are nearby. Bukit Mediterania Samarinda has a total area of 35 ha which has been equipped with tennis courts and will also be equipped with supporting facilities such as a sports club in which there is an infinity pool & kids pool, gym area, conference room, jogging track, private cinema, playground, lounge area, gazebo, garden area, function hall, mosque, reservoir, and other public facilities that support the lifestyle and comfort of living in the Bukit Mediterania Samarinda area.

Many investors are interested in this area as it presents various opportunities and benefits, one of which is the 0% VAT program from the government which also applies to the ready-to-use units in Bukit Mediterania Samarinda. There is no doubt about the accessibility of Bukit Mediterania Samarinda, only an hour to Indonesia's new capital city, 45 minutes to Balikpapan-Samarinda toll access, 55 minutes to Samarinda Airport (APT Pranoto).

Bukit Mediterania Samarinda now presents the newest and the most premium cluster, namely Mediterania Grande with various advantages and has a green area with ±600 trees. This most premium cluster has a wider view equipped with a professionally designed garden landscape and a modern Mediterranean style building design. It has 3 types with exclusive facade designs, Andana type (45 m2 ) , Antalia type (86 m2 , 2 floors), Sevilla type (165 m2 , 2 floors) with a spacious carport, as well as Ruko Mediterania Grande. Mediterania Grande's modern classic style and appearance give an exclusive impression, making it the best choice for entrepreneurs and residential investment. The public's enthusiasm for this masterpiece is supported by several other factors, one of which is a design that combines natural beauty with modern classic designs. This is proven as the first phase of Mediterania Grande has sold out in just 3 days since it was marketed on 29-30 May 2021. Furthermore, Agung Podomoro Land is ready to launch phase 2.

Mediterania Grande is located close to the entrance gate of Bukit Mediterania Samarinda so the main access is a stone's throw to the main road, adjacent to commercial establishments such as Shopping Venue, mini market, lounge & restaurants, laundry, and marketing gallery. Mediterania Grande is certainly a promising investment choice thanks to its very strategic location and surrounded by various up and running facilities. By carrying out the concept of a growing house which has many advantages such as a healthier home due to natural lighting and more optimal air circulation, cost-effective because the construction of additional space can be carried out gradually, making it possible to add bedrooms for additional family members, without making additional designs and spaces. In addition, Mediterania Grande is also equipped with Smart Home & Smart Complex System facilities which are supported by super-fast internet facilities to make it easier for business professionals or students to carry out activities, especially during these times that require us to work from home or study from home. Residents can enjoy the refreshing green area and modern facade that transforms the space into a brighter area and feels more spacious. This cluster always put the safety and comfort of the residents as its main priority by implementing a one-gate system, 24-hour security, CCTV cameras, underground cable networks, and closed drainage channels so that children are free to play safely in their home area. Agung Podomoro Group welcomes the government program by presenting the SP3CTACULAR BONUS promotion program, where Agung Podomoro Group provides discounts of up to 30% for certain projects. With only IDR 800 million, you can have a residence in the elite area of Samarinda that is flood-free, has high investment value, and is equipped with an array of premium facilities.