Committed to Building Indonesia, Agung Podomoro Land Recorded Outstanding Performance in Semester 1-2022
September 6, 2022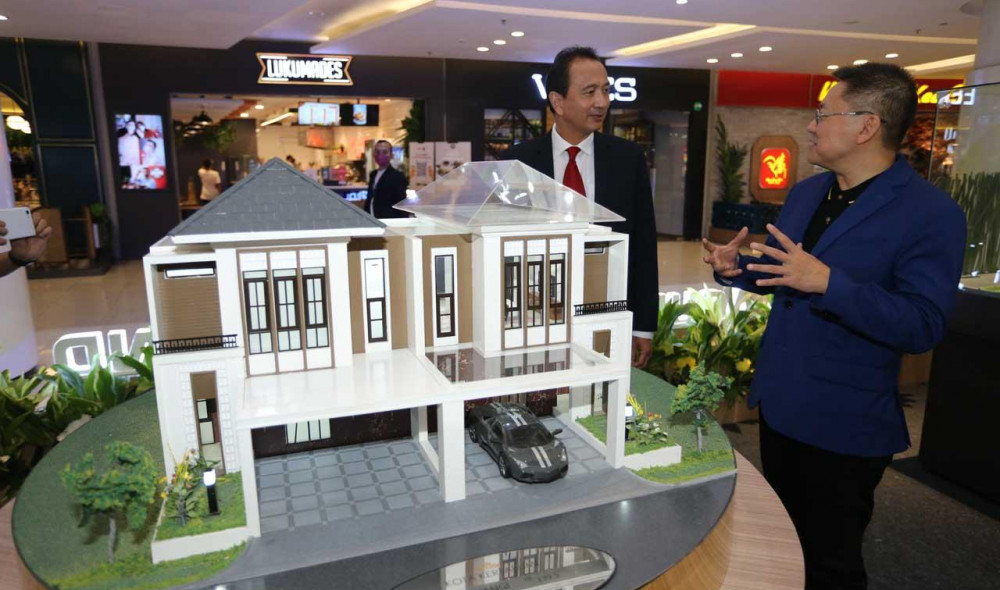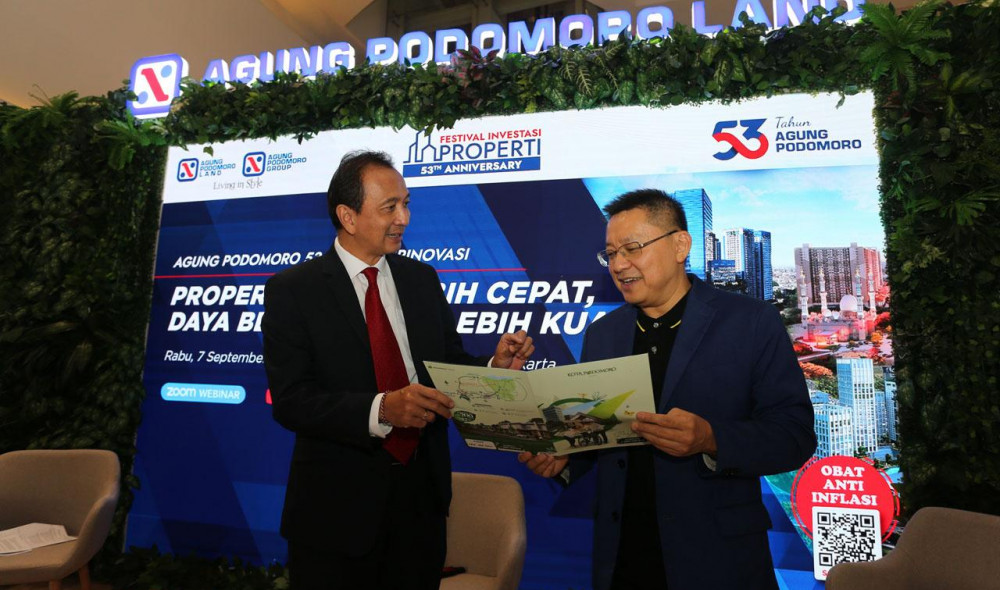 As a leading, integrated, and trusted developer in Indonesia, Agung Podomoro Land (APL) has built and designed a number of properties for more than 50 years in Indonesia, with large volumes and wide reach. Agung Podomoro is also observant of the market situation and takes an approach that suits the needs of the community, which is by creating green and environmentally friendly buildings with attractive designs. Agung Podomoro is committed to finding answers and solutions to community needs for quality properties with the Living in Style concept. For these reasons, the company offers a more modern, elegant, luxurious, and unique style in developing horizontal and vertical residential and commercial properties, such as malls, trade malls, and hotels.
With these potentials and advantages, it is no wonder that Agung Podomoro Land is one of the leading property developers today. This is evident in Agung Podomoro Land achieving a good performance in the first semester of 2022. The company managed to record sales of Rp 2.20 trillion in the first semester of 2022, or rose 41.93% from the same period last year of Rp 1.55 trillion. Based on the financial report released on August 31, 2022, Agung Podomoro also posted a gross profit of Rp 876.99 billion in H1 2022, or a 56% increase from semester 1 in 2021 of Rp 562.16 billion. As of June 2022, APL has total assets of Rp 29.04 trillion, a slight decrease from last year's position of Rp 29.61 trillion. In the same semester, APL recorded sales of Rp1.55 trillion, up 48.0% from Rp1.05 trillion in the same period last year.
The improvement in APL's performance is in line with the positive growth of the national economy. From BPS data, the Indonesian economy in the first quarter of 2022 compared to the first quarter of 2021 grew by 5.01 percent (y-on-y). Meanwhile, in quarter II-2022 compared to quarter II-2021, the Indonesian economy grew by 5.44 percent (y-on-y). The positive economic growth has raised people's purchasing power and confidence to buy property. The improvement in the national economy has also promoted more movement in the hotel services and shopping center business segments. Outdoor community activities such as tourism, shopping, and various MICE activities are getting busier and have a positive impact on the hotel business and shopping center. The government's success in controlling the Covid-19 pandemic is expected to continue to increase economic activity so that the company's performance is also more solid.
To assist national economic growth, APL has a corporate strategy of accelerating the construction of property projects that have succeeded in increasing the recognition rate of property sales. APL property projects in several areas such as Podomoro City Deli Medan and Podomoro Park Bandung recorded large sales values.
Podomoro City Deli Medan is the most luxurious superblock developed by Agung Podomoro Land. This luxury superblock was built on an area of 5.2 hectares consisting of Exclusive Apartment, Premium Apartment, Tribeca Condominium, Premium Office Tower, DeliPark Shopping Mall with Rivapark & Hotel green open area. Podomoro City Deli Medan is the first superblock in Medan with an integrated concept of One Stop Living, Working, and Shopping. In August 2022, APLN launched the marketing of its last tower apartment in the Podomoro City Medan Superblock, namely Victory Tower. This apartment with a capacity of 378 units is conceptualized as a premium residence. Sales of Podomoro City Deli Medan products are increasing because they are supported by a number of factors, one of which is the zero percent Apartment Ownership Credit (KPA) facility and incentives provided by the Government until the end of 2022 for the property sector. In addition, the Government Borne Value Added Tax (PPN DTP), program which is in effect until the end of September 2022, is utilized by Agung Podomoloro Land by offering condominium products and ready-to-live apartments at Podomoro City Deli Medan.
Meanwhile, Podomoro Park Bandung, another prestigious project from Agung Podomoro Land, has just introduced the Padmagriya Cluster. This cluster is marketed specifically for young families or millennial families who want their first home for their family stability and peace. As the best property developer, Agung Podomoro Land has successfully marketed a total of 1,600 units at Podomoro Park Bandung.
The two projects above are part of Agung Podomoro Land's commitment to building for the people of Indonesia, which will continue to grow and develop in the future. This further proves that Agung Podomoro Land is a leading, integrated, and trusted property developer who is firm in its commitment to this great nation. Get more information about the company's prestigious residential or property projects at https://www.agungpodomoro.com/.