Bukit Podomoro Jakarta, Elegant Residence for Urban People
July 8, 2022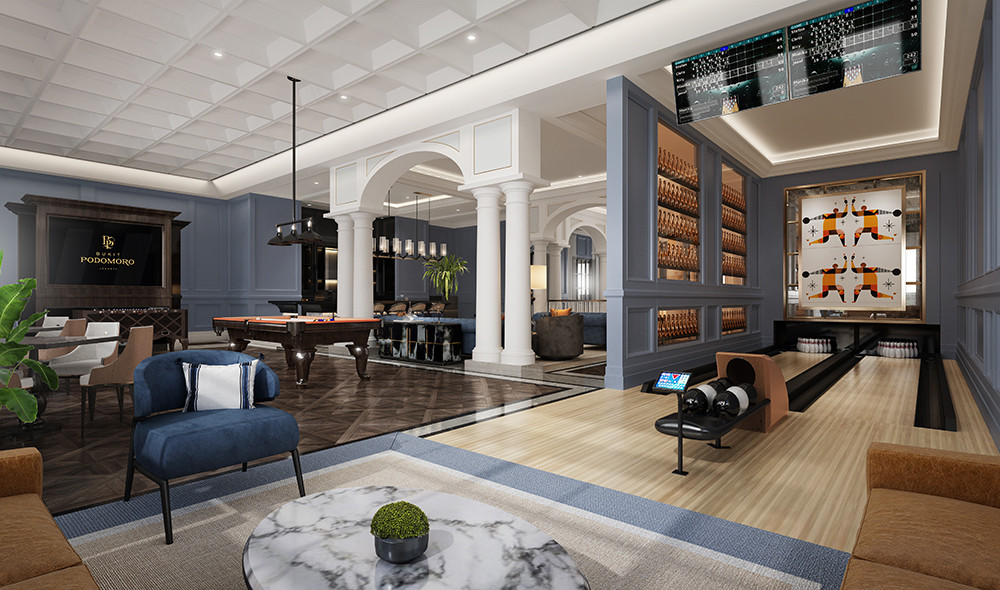 Efficiency, effectiveness, and high mobility are the keys for the citizens of the Capital City in carrying out their daily busy activities. Dynamic activities characterize the lives of urban residents, especially those who live in Jakarta. To support their activities, whether working, shopping, or other activities, Jakarta residents need a place to live or a house that provides convenience for all their activities.
For this reason, the best property developer in Indonesia, Agung Podomoro, has launched Bukit Podomoro Jakarta project in the eastern area of Jakarta, which is targeting the urbanites who have a dynamic lifestyle, as well as becoming an oasis amid the noise and busyness of the capital city. Bukit Podomoro Jakarta, which occupies an area of 9.6 hectares, has complete accessibility, as it only takes 20 minutes to reach this housing complex from Monas and Semanggi, and one step to the KRL station, and a few minutes from the inner-city toll gate & Bekasi-Cawang-Kampung Melayu (Becakayu) toll road. The location of Bukit Podomoro Jakarta is also flood-free and traffic-free.
Owning a house in Bukit Podomoro Jakarta certainly has multiple advantages. In addition to its easy accessibility, buyers will have a very valuable investment instrument because of the fast growth of the growth in the area surrounding Bukit Podomoro Jakarta. The government is also boosting various infrastructure developments, so property prices in East Jakarta is predicted to skyrocket.
Luxurious and elegant concept
Bukit Podomoro Jakarta has a luxurious and elegant concept, as well as a unique and classy style. Bukit Podomoro Jakarta offers three types of housing, and each unit consists of three floors. The three types are Type 6, 7, and 8. Type 6 consists of two types, Deluxe and Superior. Deluxe type has a building area of 146 m2 and 165 m2 for Superior Type. Both Deluxe and Superior types occupy 90 m2 of land. Each unit in this type 6 has 3 bedrooms, 3 bathrooms, and 2 carports. Meanwhile, type 7 is divided into Classic and Art Deco types. The Classic type has a building area of 180 m2 and the Art Deco type has an area of 188 m2. Both type 7s stand on a land area of 105 m2 and are equipped with 4 bedrooms, 4 bathrooms, and 2 carports. Lastly, type 8, which is the largest type with a building area of 236 m2 and a land area of 136 m2. Type 8 has 4 more spacious bedrooms, 4 bathrooms, and 2 carports.
Each unit at Bukit Podomoro Jakarta is equipped with a workspace and study room for children. Especially for houses type 7 and 8, the workspace is connected to the balcony, so residents can take a break by enjoying the fresh air. The houses also adjust the current situation and conditions. There is a small bathroom near the entrance, so residents can clean themselves easily and quickly after having activities outside the home.
Bukit Podomoro Jakarta also ensures safety and comfort for residents living in this area. An integrated security system and supporting facilities will make for quality living. Within the security system, there are panic buttons, CCTV around the housing, as well as CCTV inside the house. The housing is also guarded by professional and experienced security officers. Moreover, other facilities such as high-speed internet is available, which makes this residential are becomes more modern, safe, and comfortable to live in.
The luxury and elegance for urbanites at Bukit Podomoro Jakarta is in harmony with the Living in Style concept. This is supported by various spectacular facilities and location with thick greeneries, so that residents can enjoy living in a healthy, safe, and comfortable way. The flagship facility of Bukit Podomoro Jakarta is the Clubhouse, which will be built as high as 2 floors on an area of 2,000 m2. This Clubhouse is exclusive for residents and offers various facilities such as swimming pool, kids pool, jacuzzi, fitness & gym studio, jogging track, Sunset Lounge, Wilshire Ballroom, private cinema, bowling alley & games room, outdoor lounge, The Great Lawn, Badminton Court, as well as having the only Rooftop Tennis Court in Jakarta.
In addition to the Clubhouse, Bukit Podomoro Jakarta also has a Business Park to make it easier for residents who want to run their business. Located at the entrance to Bukit Podomoro Jakarta, the Business Park is aimed at improving the quality of life for residents of Bukit Podomoro Jakarta.
This elegant area in East Jakarta is designed by consultants and international house architecture firms. For example, Hadivincent Architect, one of international class house architects and consultants, who designs the Clubhouse Bukit Podomoro Jakarta in great detail. Meanwhile, the interior is given a touch of elegance and class by Avalon Collective from Singapore. They specialize in designing luxury projects in different parts of the world. In addition, an international-class consultant Palmscape from Singapore designs the open green land in this area to be unique and magnificent, so that residents can feel the comfort and tranquility of living amid a beautiful residential environment.
Speeding up groundbreaking
In addition to these charming facilities, Agung Podomoro is accelerating the groundbreaking of Bukit Podomoro Jakarta to prove its commitment in building the best and most luxurious residential area in East Jakarta. Agung Podomoro, as a leading property developer, has obtained a building permit so that construction can begin immediately. In line with that, Agung Podomoro has also prepared adequate infrastructure development designs such as access roads and buildings with a height of 2-3 meters above the highway. Moreover, the developer is ready with construction of drainage for flood prevention, underground electricity supply, and fiber optics.
The construction of the first phase of Bukit Podomoro Jakarta will begin with the construction of approximately 120 residential units intended for buyers in the early stages and the commercial area of Bukit Podomoro Business Park, which consists of Bukit Avenue and Bukit Boulevard. This will be followed by the construction of a residents-only Premium Clubhouse.
The commencement of the construction of Bukit Podomoro Jakarta is meant to welcome the very high public interest in this premium residential and commercial area in East Jakarta. This underlines the the position of Bukit Podomoro Jakarta as an area that provides the concept of Living in Style with the complete and most luxurious facilities in East Jakarta.