Batam's Special Property Project Orchard Park Batam Launches Coast Park Apartment
August 18, 2022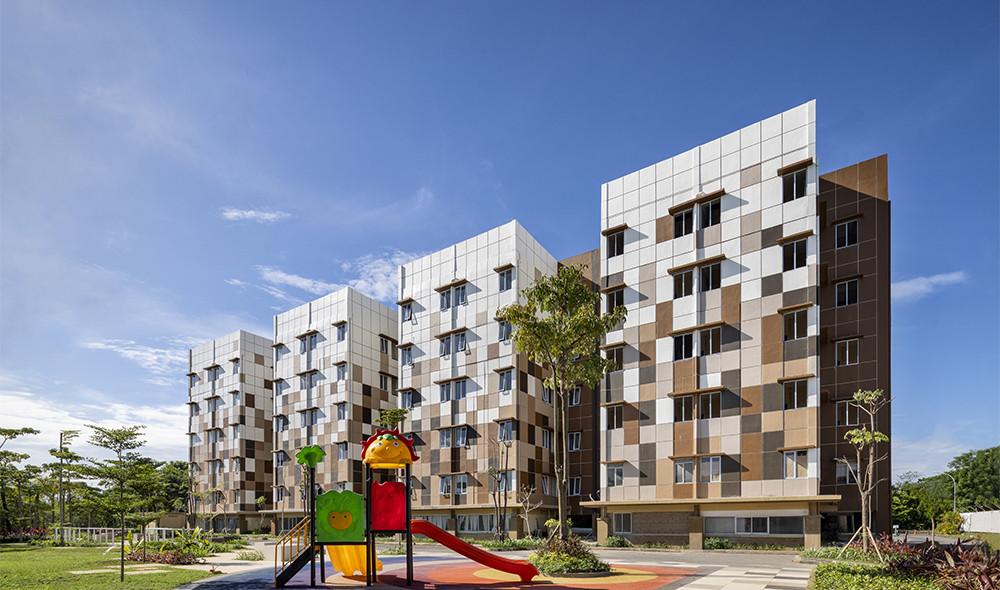 Batam Island in the Riau Islands province is a special because of Batam City. This island in Indonesia is the closest to Singapore and Malaysia, and because of its very strategic location, Batam Island and Batam City have developed rapidly to become a center of business, trade, and tourist destinations. Batam City is also a part of the special Batam-Bintan-Karimun Free Trade Area. With such a strategic location, it is not surprising that Batam is one of the fastest growing cities in Indonesia.
As a trusted and leading property developer in Indonesia, Agung Podomoro Land wants to be part of the fast-growing Batam City. Therefore, Agung Podomoro presents Orchard Park Batam, a luxury green superblock at the heart of Batam, under the concept of One Stop Living. This is reflected in the integration of all residents' needs, only a few steps away from the residential project. With an area of 40.8 hectares, Orchard Park Batam is located in a very strategic location, namely in Batam Center, and it is only 5 minutes away from Batam Center International Ferry Terminal Harbor and 15 minutes from Hang Nadim International Airport. This makes Orchard Park Batam a residential area that has premium access in the center of urban planning development that is rapidly becoming another metropolis in Indonesia.
A good residential area usually provides complete and easily-accessible supporting facilities so that it can improve the quality of life for its residents. Orchard Park Batam has public and special facilities for residents that are designed to support an integrated life. There are public facilities for families such as restaurants, cafes, and ATMs at the Orchard Walk Shophouse and SOHO Office District to meet the various needs of residents, which can be reached quickly. There is also a Community Park, a green area for socializing and having a healthy chat among neighbors. A balanced and healthier life is also supported by the Green Jogging Track. Here, enjoying the morning air while exercising or walking in the afternoon with family members while enjoying the natural shade can be realized to become a good, daily habit. Plus, there is an international standard Club House available to maintain fitness.
Other complete facilities at Orchard Park Batam that cannot be found in other residential areas are Park Avenue. Park Avenue is the first Lifestyle Mall in Batam that combines with prestigious residences. At Park Avenue, residents and visitors can enjoy luxurious open spaces, enjoy the latest films at CGV, experience quality culinary delights, and gather with family and relatives in comfortable hangout spots.
Integrated property developer Agung Podomoro Park understands that the more complete of an area is, the higher the value becomes. Now, Orchard Park Batam has with Coast Park, a vertical residence or minimalist premium apartment that is perfect for young professionals and small families who crave the practicality of living in the middle of Batam City.
Coast Park Apartment
Coast Park Apartment is an offering from Indonesia integrated property developer Agung Podomoro Land, who understands that young professionals and families need housing that prioritizes practicality and comfort. Its location in the Orchard Park Batam area in Batam Center is of high value because it is a very strategic business area. This practical aspect is also supported by the Dormitory concept as a smart solution for these professionals. Moreover, Coast Park also highlights comfort for its residence, by offering green garden facilities at the back area of the apartment, which can be used to relax, socialize, or play with family members. Coast Park residents can also improve their healthy living style with the availability of a basketball court, and can have peace of mind with a large parking area and an integrated security system.
The superiority of the location and the integrated facilities that support Coast Park Apartment has made this low-rise vertical residence received a warm welcome from investors and future residents. In March 2022, Agung Podomoro Land inaugurated the newest Coast Park tower to accommodate the demand for this prospective residence.
With the strategic location of Orchard Park, complete facilities, and the rapid demand for Coast Park Apartment, it is not surprising that the value of Orchard Park has soared. In addition to the enthusiastic welcome from prospective residents and those who are eager about investing in Orchard Park, residential projects in Batam have also received awards from other parties. Recently, the Indonesia Property & Bank Award XIV awarded Orchard Park as The Most Prospective Middle-Up Class Housing Project in Batam. You can be a part of this special residence in Batam, where it is only several miles away from Singapore, a place where all dreams can come true. Contact the Orchard Park Call Center at +62 813 6262 6868.