An oasis in the middle of bustling Seminyak
October 11, 2019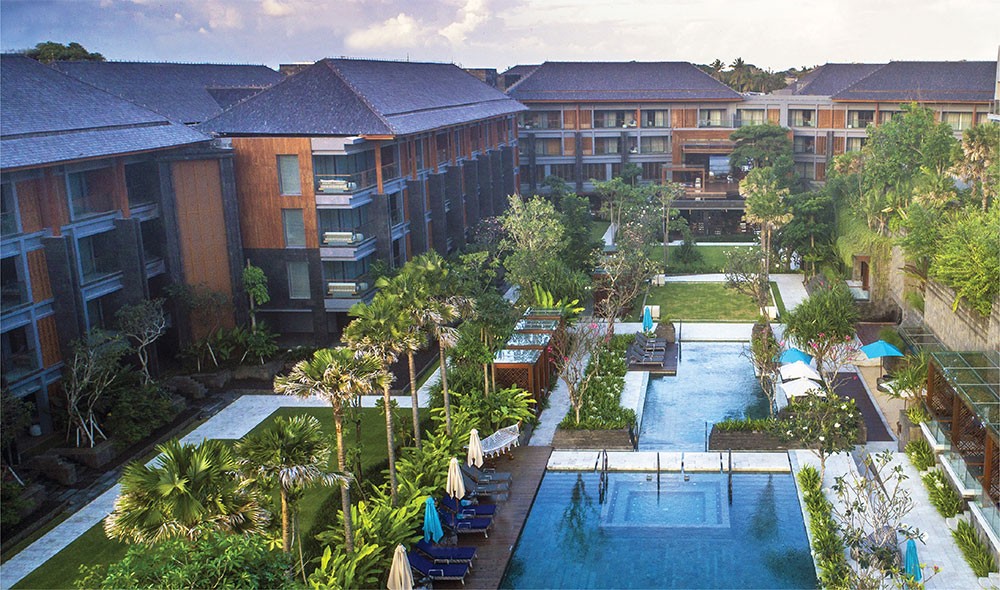 Long gone are the days where every hotel has the same design. Hotel Indigo, a chain of boutique hotels and a part of the world-renowned InterContinental Hotels Group (IHG), takes its inspiration from its surrounding neighbourhoods. There are no two neighbourhoods are alike, neither are any two Hotel Indigo. Every Hotel Indigo is authentically local and distinct. Hotel Indigo established its first hotel in Atlanta, Georgia in 2004, now with more than 125 hotels worldwide, Hotel Indigo has grown to be one of the leading boutique hotel chains.
Six years after its establishment, in 2010, Hotel Indigo opened its doors to the Asia Pacific market. Hotel Indigo is currently available in more than 15 cities across the Asia Pacific, from the energetic Bangkok to the culturally diverse Singapore. In 2017, IHG together with Indonesia's leading property developer Agung Podomoro Group established the first Hotel Indigo in Indonesia. Hotel Indigo Bali Seminyak Beach offers an oasis in the midst of the bustling Seminyak and invites its guests to discover the vibrant colours of Seminyak.
Only 30 minutes drive from the airport, Hotel Indigo Bali Seminyak Beach is situated in the heart of Bali's most vibrant district. Seminyak streets, Mesari Beach, Petitenget Temple are all a short walk away from the hotel. The effervescent Seminyak streets buzz with an artistic vibe with eclectic boutiques, quirky cafés, hip bars, and other local gems. When the sun goes down, soak up the warmth of sunset and enjoy the acoustic jazz or soulful tunes at Mesari Beach.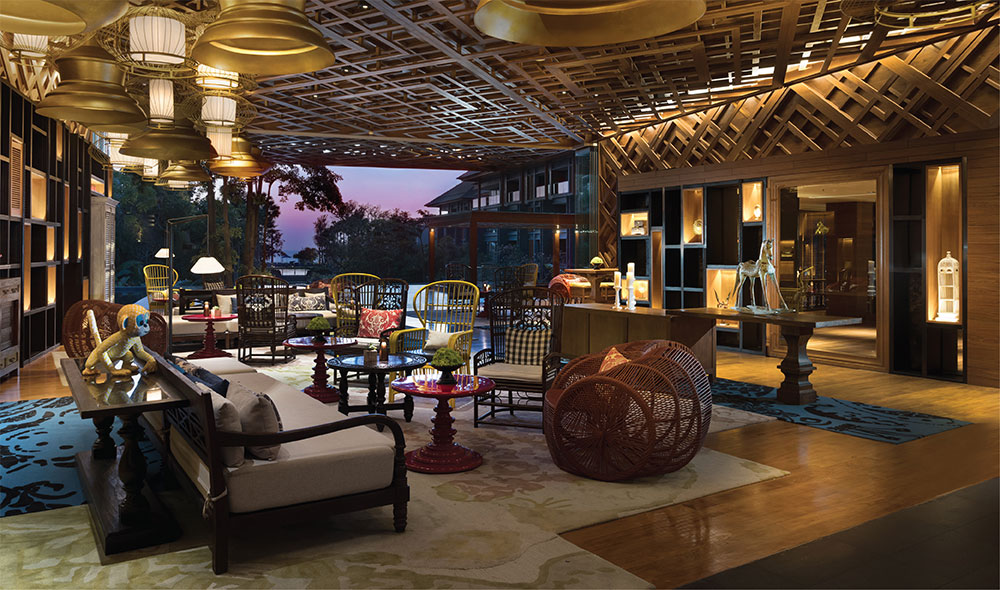 Hotel Indigo Bali Seminyak Beach itself spoiled its guests with a contemporary blend of Balinese traditional neighbourhood and eclectic interior style. Striking geometric patterns carved in wood, Balinese songket weavings, and brass hanging lamps are placed perfectly to please the eyes. Nestled on an area more than 4,7 hectares, Hotel Indigo Bali Seminyak Beach houses 270 suites and 19 villas. Each suite and villa is attentively designed and equipped with plush bedding and spa-inspired bathrooms. All villa units embody the Balinese philosophy of Tri Hita Karana, meaning to be one with the Gods, living beings, and the earth.
The host with the most, Hotel Indigo Seminyak Bali Beach provides its guest with seven distinctive culinary experiences available on site. Makase serves casual dining feast of unique twists on local neighbourhood taste. Enjoy an afternoon tea at Pottery Café where guests can find a curated collection of locally-sourced coffee and tea to go with freshly made pastries. Indulge in the speakeasy atmosphere under a big sacred tree at Tree Bar where you can sip on Bali-inspired cocktails in which Bali's local Arak liquor is infused with locally-sourced herbs and spices to produce a fascinating concoction.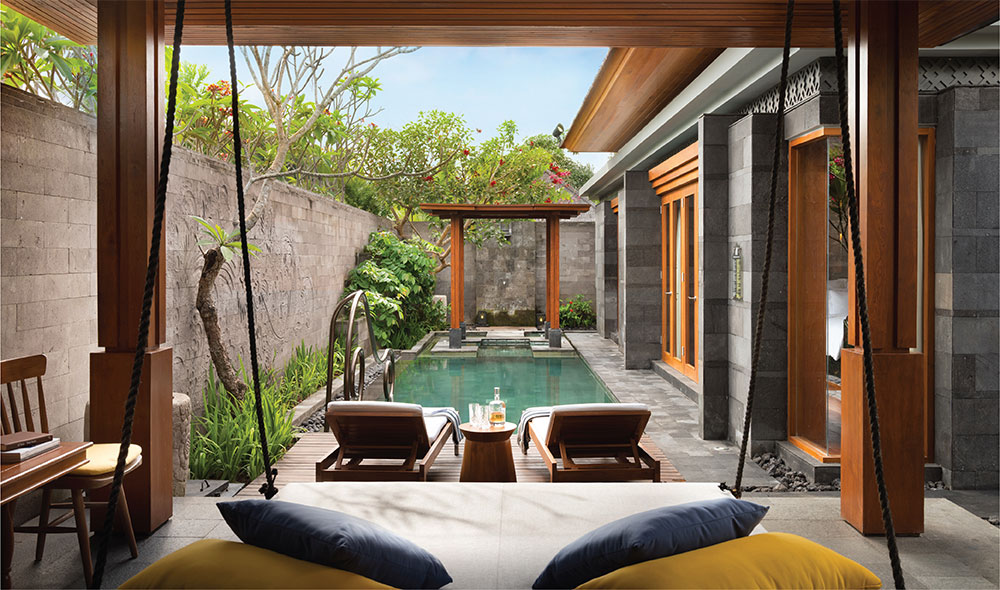 Hotel Indigo Bali Seminyak Beach displays a true artisan touch, exquisitely combining lush rooms, world-class dining experience, and facilities. In August 2019, Hotel Indigo Bali Seminyak Beach becomes the world's first within the Hotel Indigo brand to be classified as five-star. The rating come from Lembaga Sertifikasi Usaha Pariwisata Bali Mandiri, an organisation which forms part of the National Accreditation Committee and is responsible for property ratings in Indonesia.