Agung Podomoro Extraordinary General Meeting of Shareholders
November 1, 2019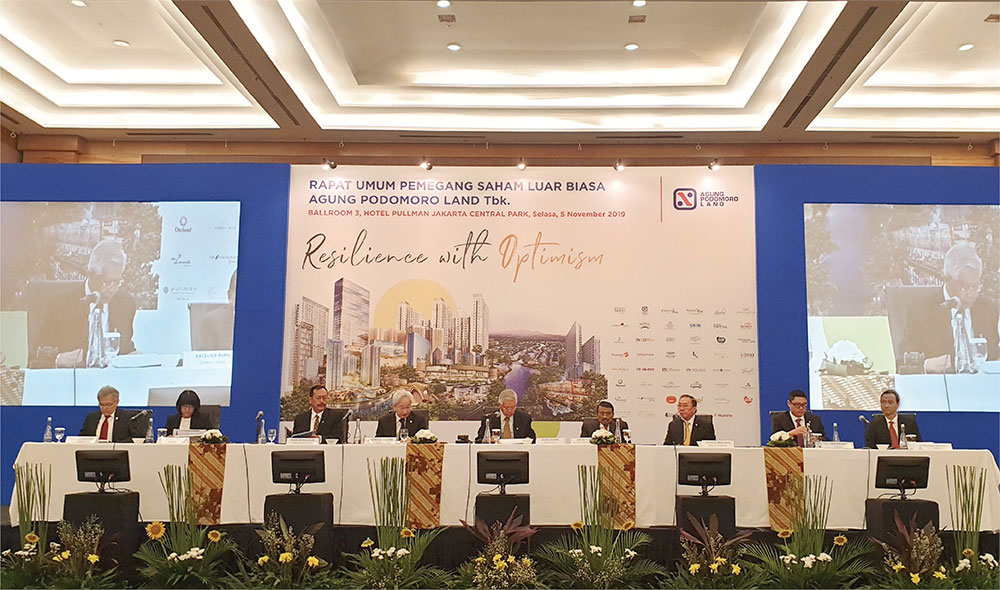 On 05 November 2019, Agung Podomoro Group pada 05 November 2019 held an Extraordinary General Meeting of Shareholders (EGMS) at Pullman Jakarta Central Park Hotel. Through the EGMS, Bacelius Ruru, who previously held the President Commissioner position, is appointed as President Director effective immediately. Letjen. TNI (Purn) Sofian Effendi, S.E. will fill the President Commissioner position.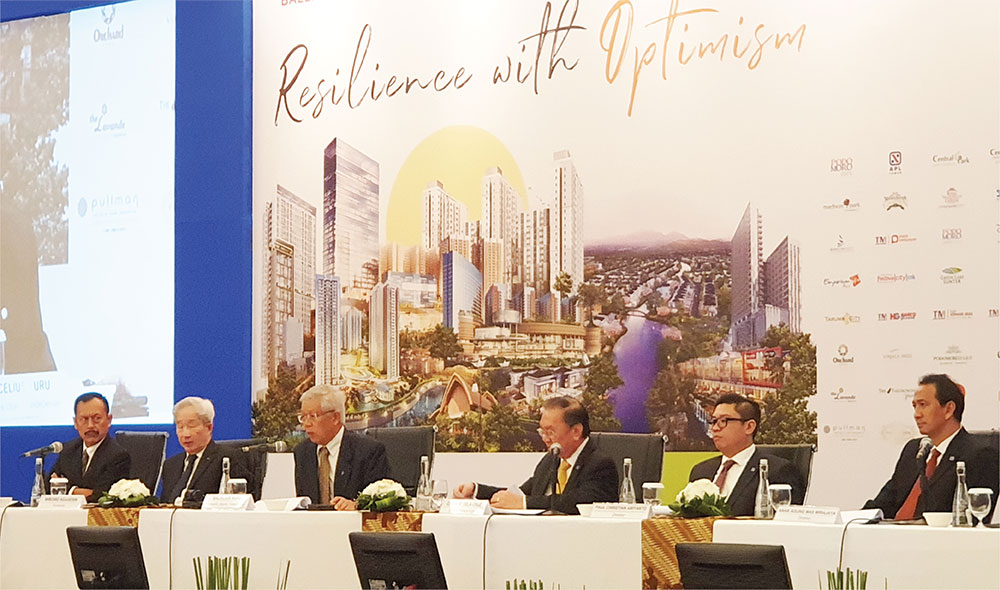 Bacelius Ruru is one of the leading players of the Indonesian capital market. He was born in North Sulawesi in 1948 and later studied at the Faculty of Law, the University of Indonesia and Harvard Law School, United States of America. Before becoming the President Director of Agung Podomoro, he had served as directors and commissioners of various renowned companies.
The composition of the new Board of Commissioners and Directors of Agung Podomoro is as follows:
Board of Directors
President Director : Bacelius Ruru
Vice President Director : Noer Indradjaja
Director : Cesar Manikan Dela Cruz
Director : Bambang Setiobudi Madja
Director : Miarni Ang

Director : Paul Christian Ariyanto

Director : Anak Agung Mas Wirajaya


Board of Commissioners
President Commissioner/Independent Commissioner : Letjen. TNI (Purn) Sofian Effendi, S.E.

Commissioner : Wibowo Ngaserin
In addition to the announcement of the latest composition of Board of Commissioner and Directors, the EGMS also gave a green light to the Agung Podomoro Land Tbk. (APLN) to proceed with the rights issue of 4 billion new shares with a nominal value of IDR 100. Agung Podomoro hopes to execute the rights issue before 2019 ends.