A Well-balanced Life at the New Cluster of Kota Podomoro Tenjo
July 9, 2022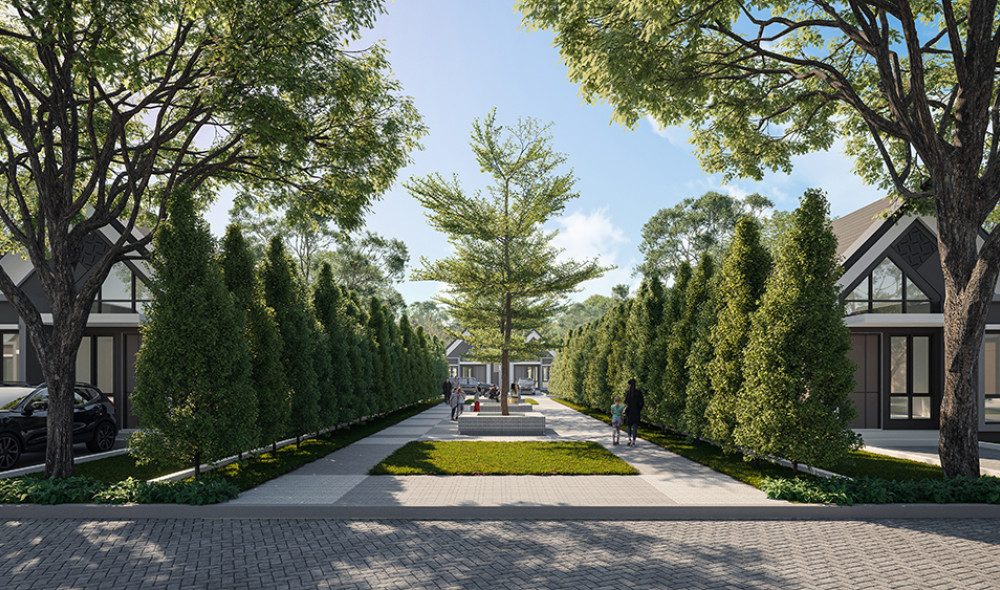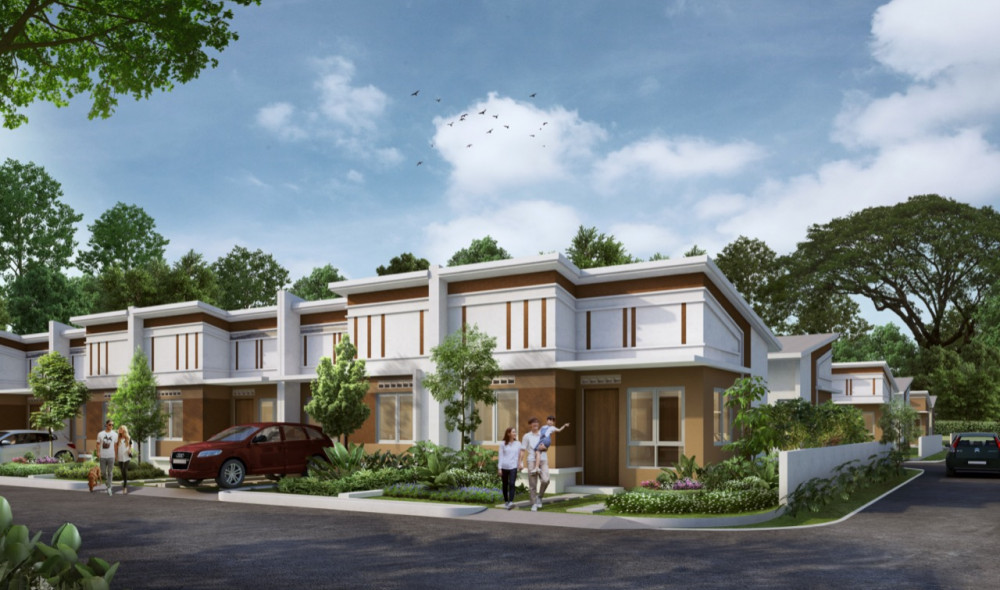 Experiencing a well-balanced life has become the goal of many people. Currently, there is a shift in people's lifestyles, where a balance in life, whether in work, life activities, and taking care of oneself and one's family, has become a top priority. Agung Podomoro, integrated property developer in Indonesia, presents Kota Podomoro Tenjo, a premium residential area that emphasizes the concept of a well-balanced life.
After successfully attracting public interest in the initial launch and launch of five clusters, Kota Podomoro Tenjo is now presenting its newest cluster, the Kaliandra. With this latest cluster, leading property developer Agung Podomoro wants to present a balanced living concept in premium housing with complete facilities so that homeowners can enjoy living in style in a new satellite city.
Kota Podomoro Tenjo allows today's generation to have a dream home in the western area of Jakarta and is declared as the next Serpong. This residence, which occupies an area of 650 hectares, so far has developed five clusters, namely Kalamenta, Kenanga, Angsana, Burgundy, and Kana, whose units are almost completely sold.
Following the successful sale of around 3,000 residential units in Kota Podomoro Tenjo, developer Agung Podoromo has now introduced a new cluster Kaliandra. As a deluxe cluster in Kota Podomoro Tenjo, Kaliandra is built in the east part of this area and the closest to the Deluxe Club House and Tenjo Railway Station and the Grand Transit Oriented Development (TOD) development area, thus providing easy access to transportation for residents.
Interestingly, the Kaliandra Cluster carries the concept of a "growing house" that supports a well-balanced life. The concept of a growing house is a design created to accommodate a gradual development that is tailored to the needs and desires of the homeowner. The units in the Kaliandra cluster are designed and built with the availability of a large area of land, both in the front garden and in the back garden. With this concept, homeowners can take advantage of the availability of the land in accordance with the growing needs in the future, to support a growing family life.
In addition to this "growing house" concept, the Kaliandra cluster also uses a very environmentally friendly concept. First, the building construction applies a cross-air circulation system to minimize the use of air conditioning. The shape of the building units also prioritizes natural lighting with several windows, allowing homeowners to save electricity usage. The extra land that can be used as gardens also provides a fresh and healthy atmosphere. This certainly supports the next normal lifestyle, where health and sustainability are important factors for a healthy and harmonious life.
The residents of the Kaliandra cluster can further maintain a balance of life by enjoying the integrated facilities in Kota Podomoro Tenjo. To support a healthy lifestyle, there is a 2.5 km green belt area that connects each cluster, including Kaliandra. In addition, other complete modern sports facilities are available at the Deluxe Club House, where the location is very close to the Kaliandra cluster.
For activities and work support facilities, the Kaliandra cluster provides easy access to transportation for residents. This is because this new cluster was built so close to Tenjo station and the Grand Transit Oriented Development (TOD) development area, which provides easy access to transportation for residents.
For your information, the Grand TOD is located near to the access gates of the Cileles and Jambe Toll Roads, which are part of the Serpong-Balaraja Toll Road development plan, which will make it easier for residents of Kota Podomoro Tenjo to reach Serpong in just 15 minutes or go to Jakarta via the Electric Rail Train (KRL) in just 40 minutes. This is certainly very supportive of today's workers and families, who want to manage their time well so that they can have more quality time with family.
Overall, Kota Podomoro Tenjo prioritizes aspects of health and well-being. Agung Podomoro collaborates with renowned global landscape consultant Palmscape Singapore to ensure residential areas provide facilities for classy and quality living.
With the concept of a growing house and supported by these modern facilities, the Kaliandra Cluster is hoped to be the choice for those who want a balanced life. The Kaliandra cluster is offered with two-bedroom deluxe types measuring 30/60, 36/72, and 36/90 types, with prices starting from Rp 200 million. Get your dream home and enjoy an elegant living in style experience in a new satellite city, Kota Podomoro Tenjo.